These are some of Andrei's favorite Washington, DC places.
Potomac River At Key Bridge, 24" x 48" Oil SOLD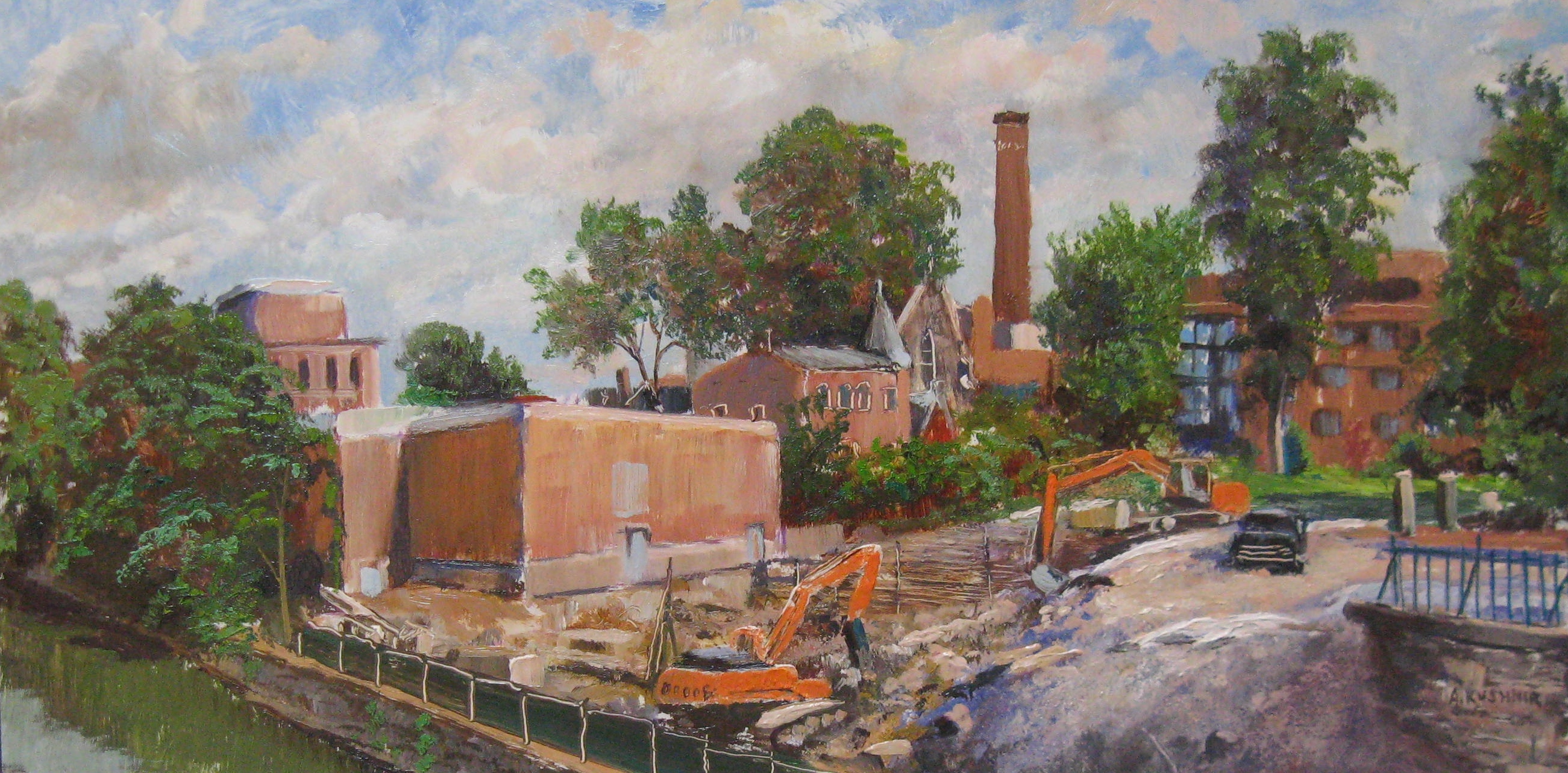 Construction along the C&O Canal, 8" x 16" Oil SOLD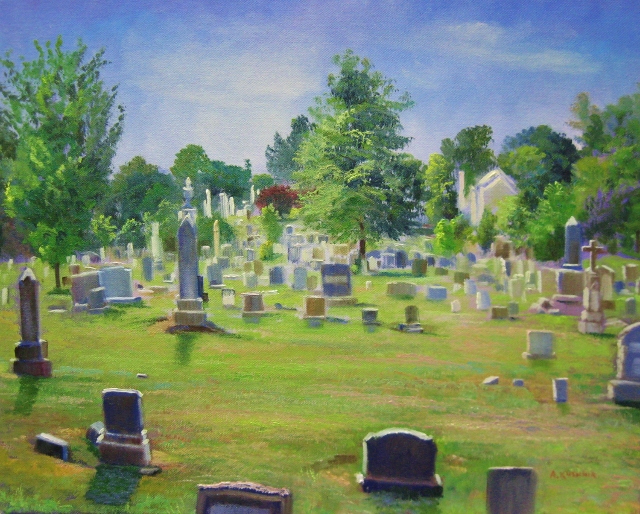 Sunny Day, Congressional Cemetery, 16" x 12" Oil
Across the Potomac, Key Bridge to Rosslyn, 20x24, Oil
Healy Hall, Georgetown University, 9" x 12" Oil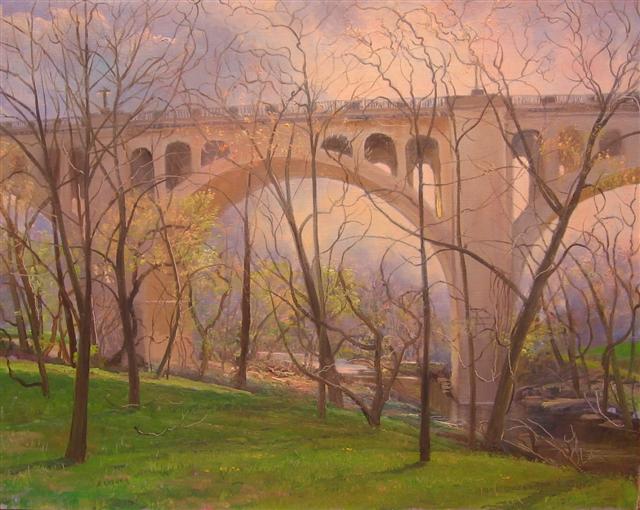 Duke Ellington Bridge, 14" x 18" Oil SOLD
For a great site that provides the histories of major league baseball parks, and information about baseball lore, please CLICK HERE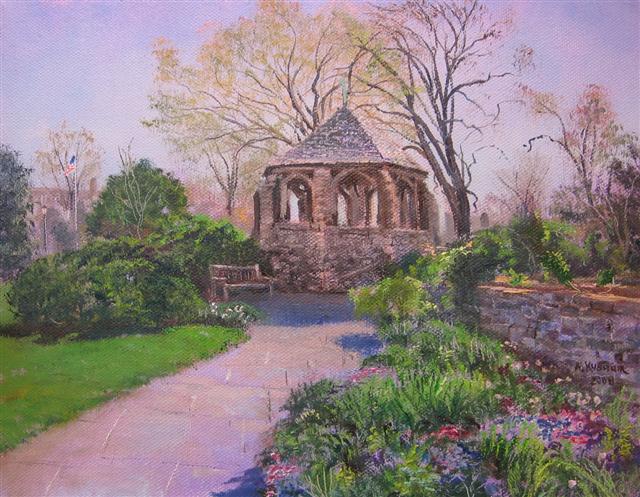 Gazebo, National Cathedral, 8" x 10" Oil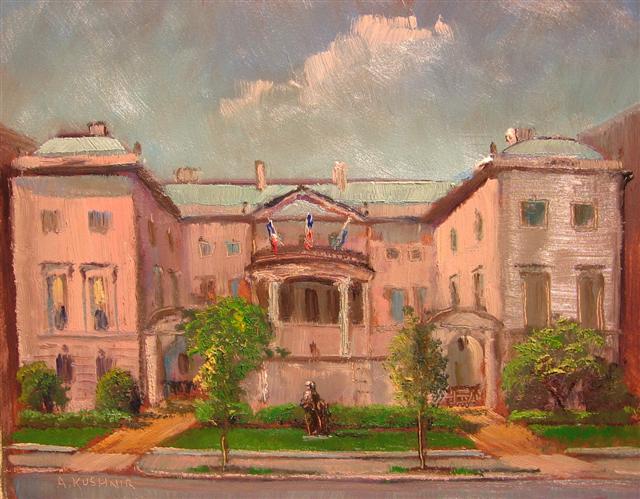 The Anderson House, 6" x 8" Oil SOLD
Winter at Fletcher's Boathouse, 23 1/2" x 41 1/2" Oil SOLD
Washington, DC from Alexandria, VA, 6x16 oil on panel
Kenilworth Aquatic gardens, 12" x 24" Oil on Canvas
"The Monuments of Washington, DC"
Three exceptional paintings presented in
custom tabernacle frames.
Available only as a set.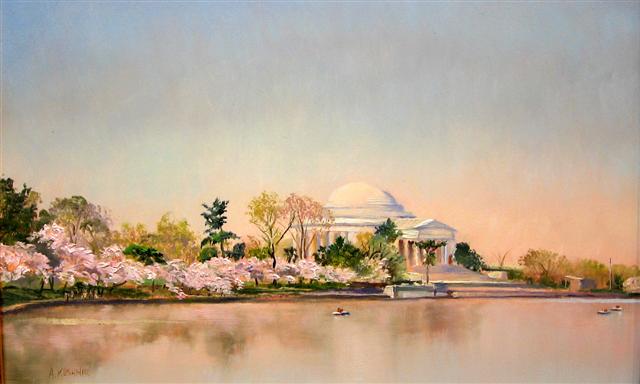 The Jefferson Memorial, 8" x 12" Oil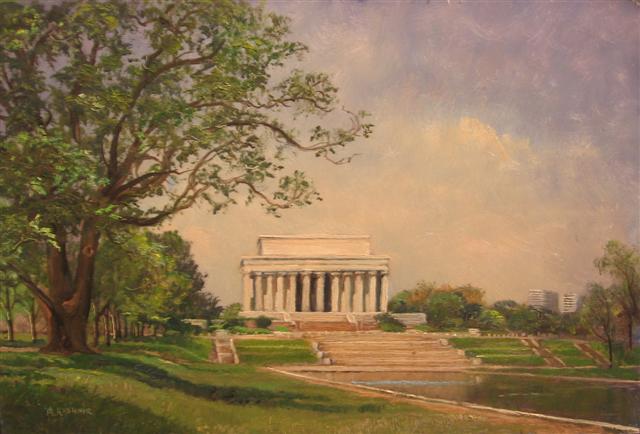 The Lincoln Memorial, 8" x 12" Oil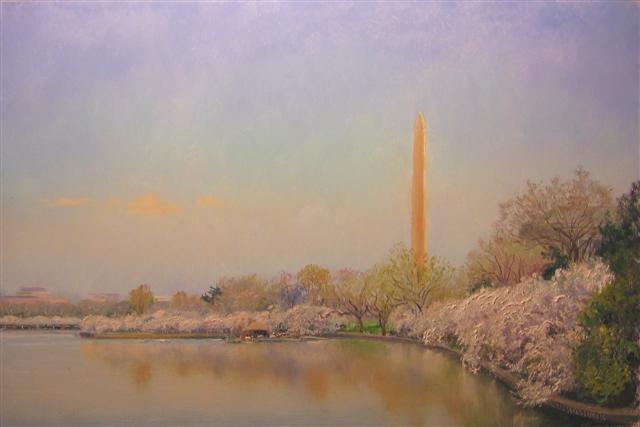 The Washington Monument, 8" x 12" Oil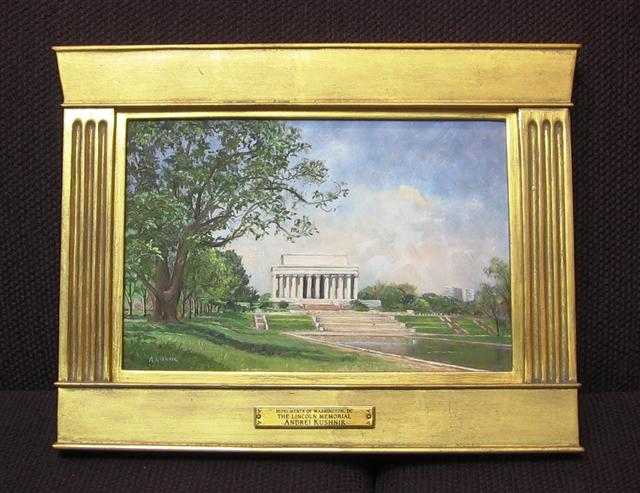 The Lincoln Memorial, in Frame