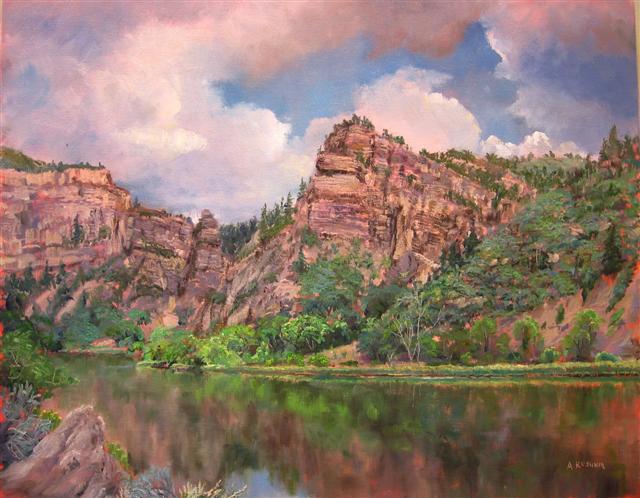 Colorado River Near Glenwood Canyon, 16" x 20" Oil on Canvas
To see a video made by the Arizona Bureau of Tourism of Andrei painting in Monument Valley, click here.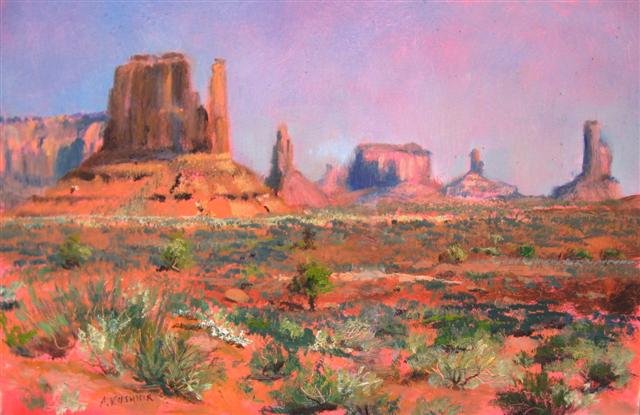 Andrei Kushnir, Monument Valley View, 8x12 Oil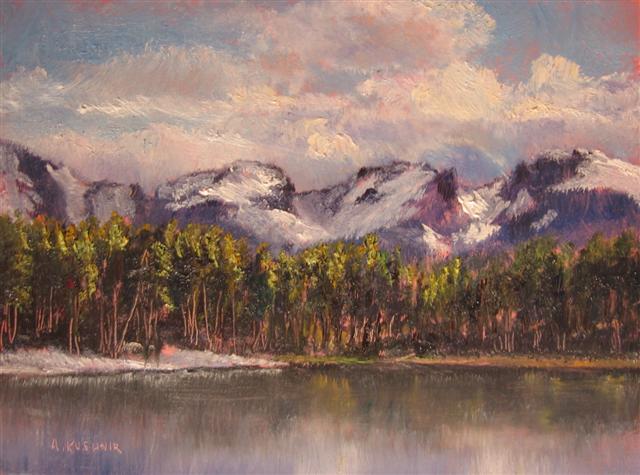 Sprague Lake, Rocky Mountains, 6" x 8" Oil on Panel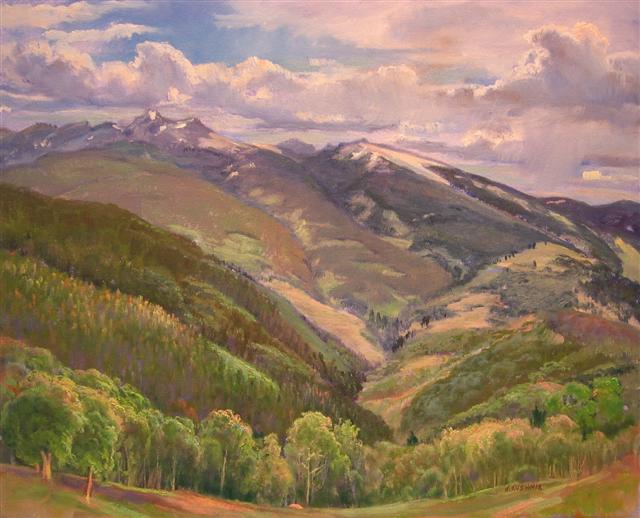 Andrei Kushnir, Vail Mountains, 16x20 Oil on Canvas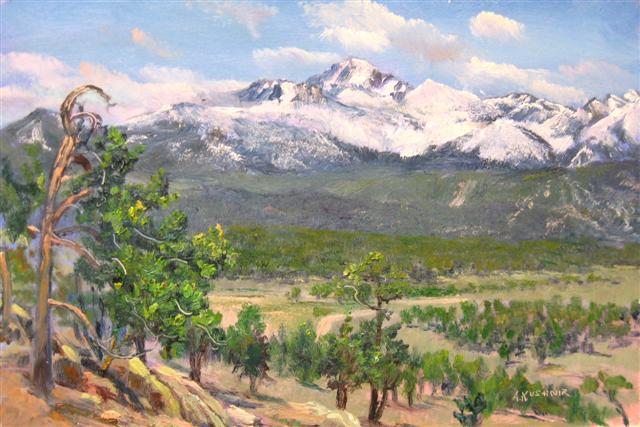 Andrei Kushnir, Rocky Mountains, Moraine Valley, 8x12 oil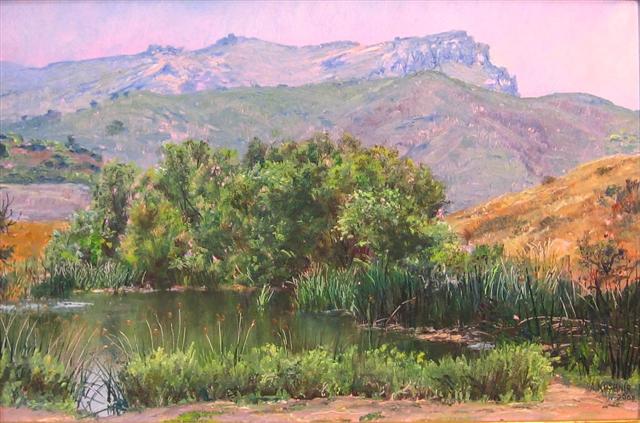 Andrei Kushnir, Rancho Sierra Vista Pond, 8x12 oil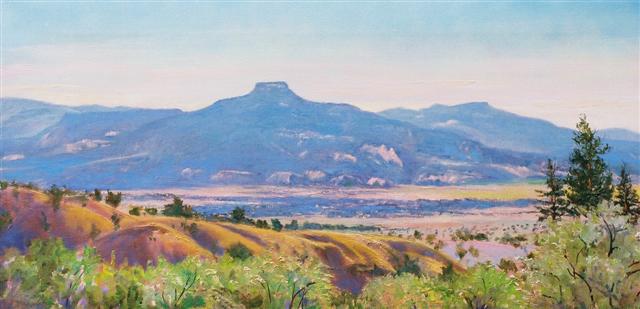 Andrei Kushnir, Pedernal, From the Ghost Ranch, 12x24, Oil
Andrei enjoys the challenge of different atmospheric conditions. The dry, high desert air is so different visually from the humid East.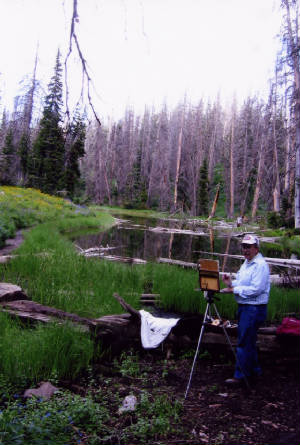 Andrei painting in the Alpine Pond in Utah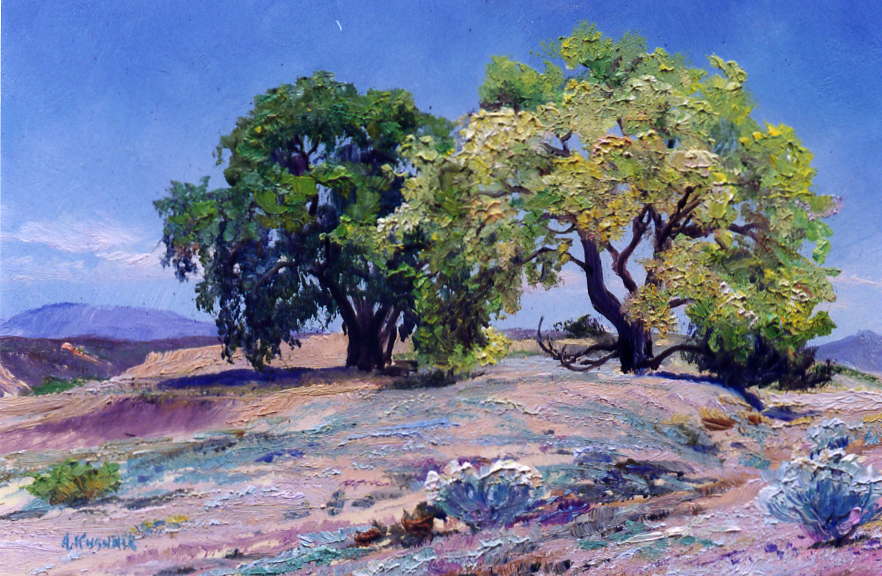 Andrei Kushnir, Trees, New Mexico, 8x12, oil