Where Collecting is a Fine Art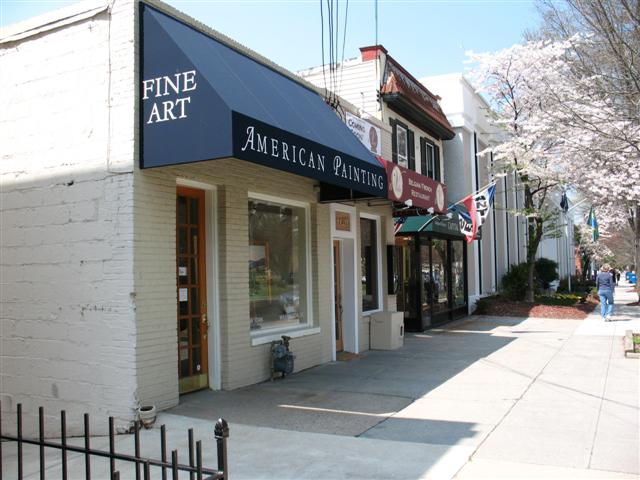 Come See Our New Show!
Current Exhibit:

GALLERY SELECTIONS

Featuring

Recent Works by Gallery Artists

Michele Martin Taylor, Andrei Kushnir

David Baise, Barbara Nuss

Bill Schmidt, Barry Lindley

Nancy Wallace, Web Bryant

Jean Schwartz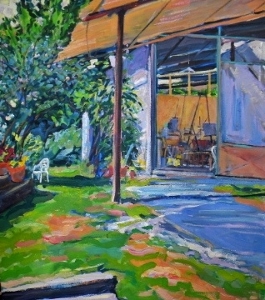 Michael Francis, Studio Montorno, 42" x 38" Oil
Preview of some of the Works in this Exhibition: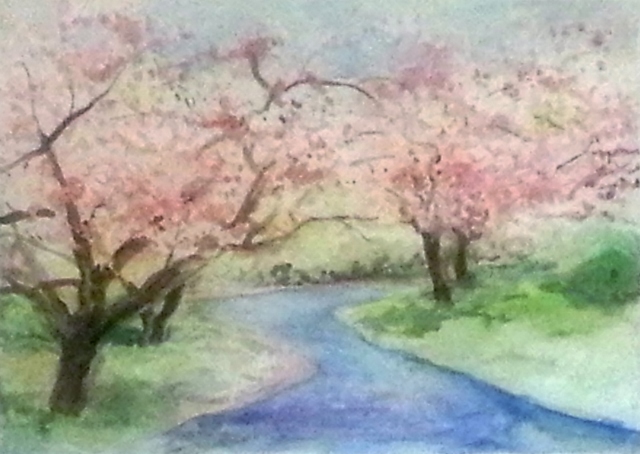 Michele Martin Taylor, Cherry Blossoms, Springtime, 22" x 28" WC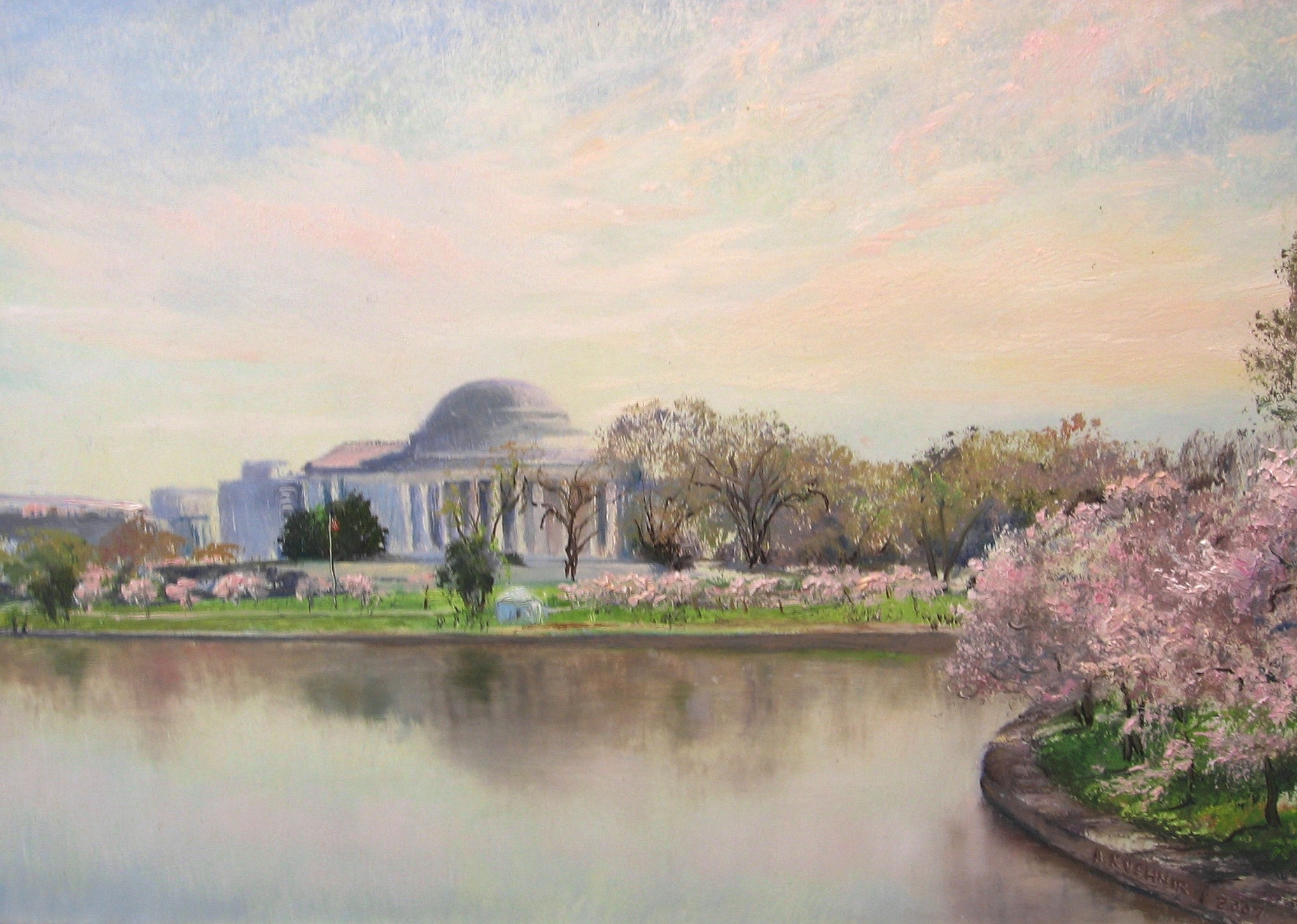 Andrei Kushnir, Cherry Blossoms, Tidal Basin, 8" x 12" Oil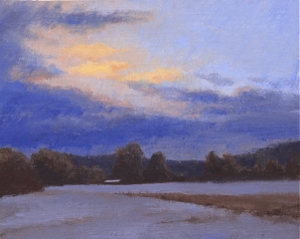 Nancy Wallace, Breaking Through, 8" x 10" Oil SOLD

Web Bryant, The Line, 12" x 36" Oil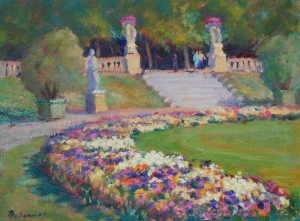 Bill Schmidt, Luxemburg Gardens, 9" x 12" Oil SOLD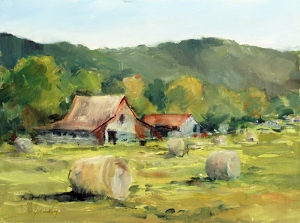 Barry Lindley, George's Barn, 9" x 12" WC SOLD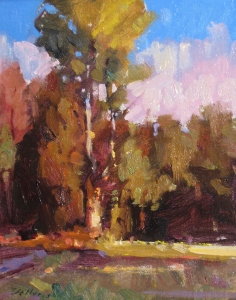 Bernard Dellario, Late Afternoon, 10" x 8" Oil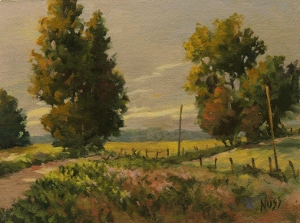 Barbara Nuss, Old Hipsley Road, 6" x 8" oil, $500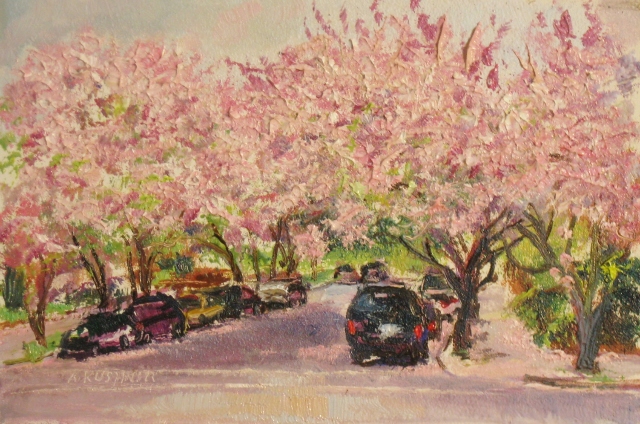 Andrei Kushnir, Spring on Surrey Lane, 4" x 6" Oil SOLD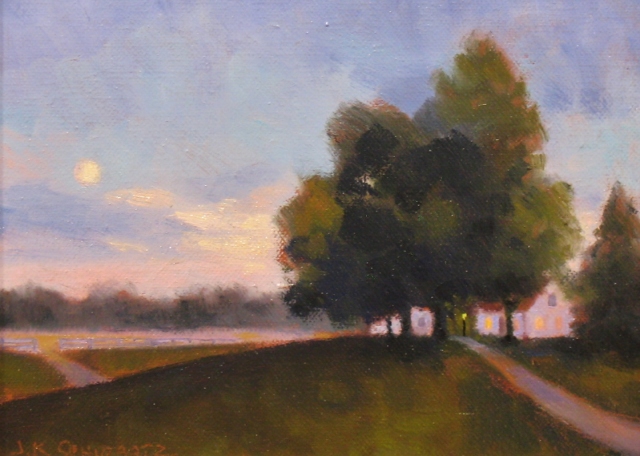 Jean Schwartz, October Moon, 6" x 8" Oil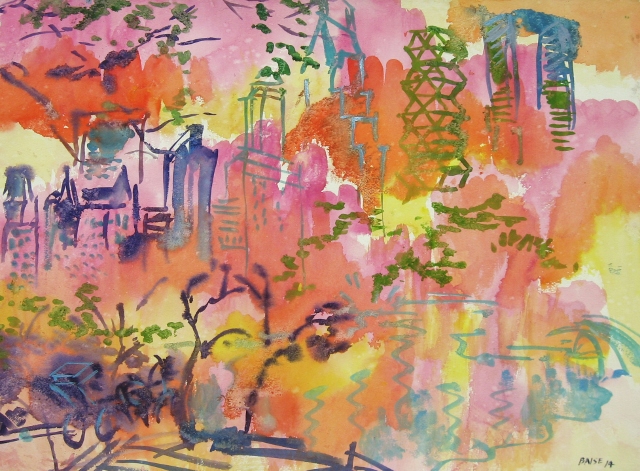 David Baise, Central Park Autumn, 22"x30" Watercolor
A fine selection of paintings by some of the most highly regarded, listed artists in the Mid-Atlantic area.

All paintings are framed and ready to hang. All paintings shown are subject to prior sale.

AMERICAN PAINTING Fine Art

5118 MacArthur Blvd., NW

Washington, DC 20016

202-244-3244

Hours: Wed. - Sat.: 11 AM to 7 PM and by appointment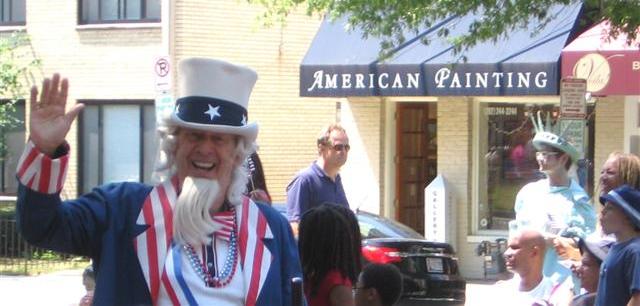 For a 360 degree view of our gallery, click here.
American Painting
Fine Art


classicamericanpainting.com



FEATURING WORKS BY GALLERY ARTISTS:

DAVID BAISE
MICHAEL FRANCIS
ROSS MERRILL
BARBARA NUSS
SARA LINDA POLY
BILL SCHMIDT
CAROL SPILS
MICHELE MARTIN TAYLOR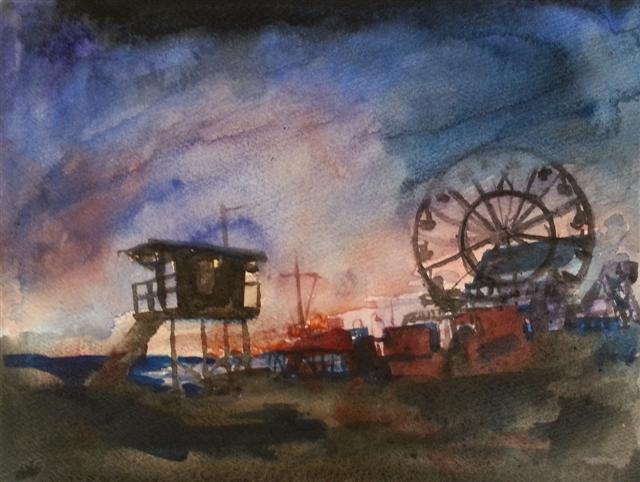 Michele Martin Taylor, Night at Pacific Ocean Park, 9" x 12" Watercolor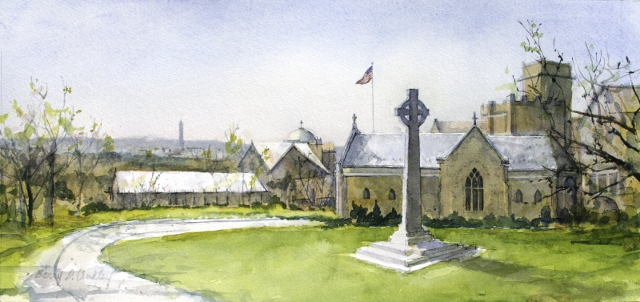 Barry Lindley, Peace Cross at St. Albans, 10" x 21" Watercolor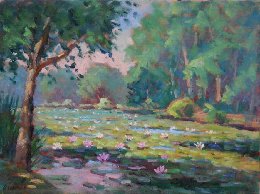 Bill Schmidt, Lily Ponds, 12x16, oil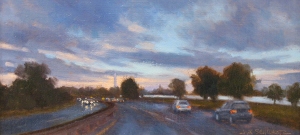 Jean Schwartz, Heading to DC, 6" x 12" Oil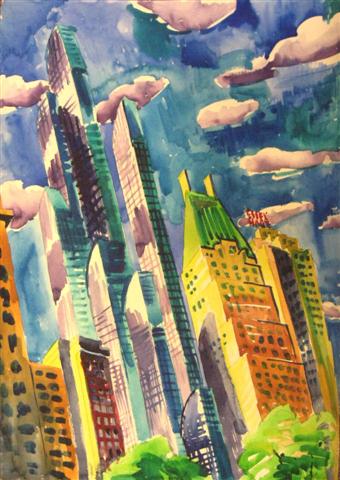 David Baise, Glam view, Central Park South, 30" x 22" Watercolor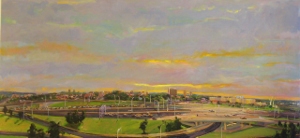 Michael Francis, 395 Sunset, 34" x 71" Oil
Michael Francis, South View, 24" x 30" Oil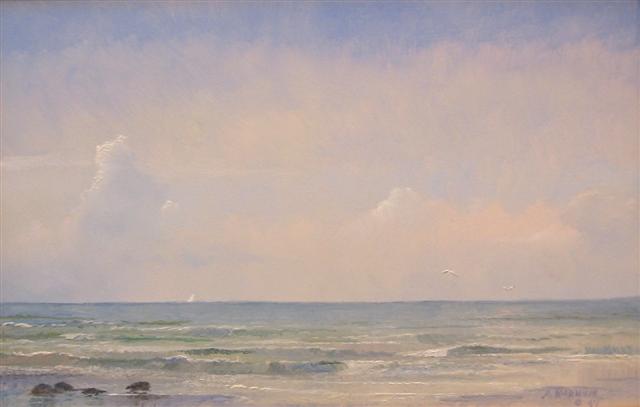 Andrei Kushnir, Gulf Light, 8" x 12" Oil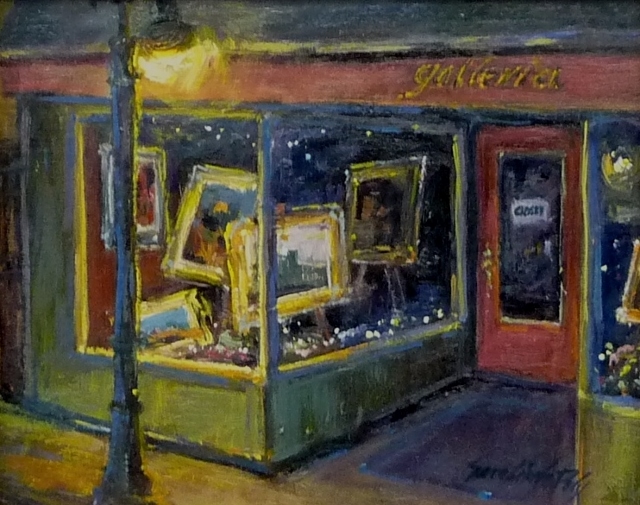 Sara Linda Poly, Night Galeria, 10" x 10" Oil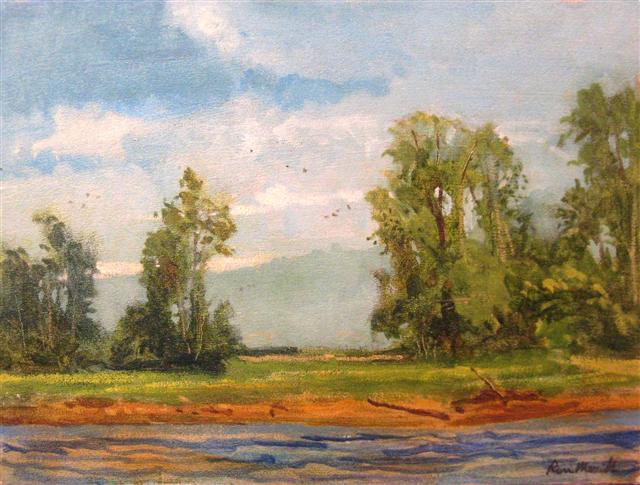 Ross Merrill Golden, 12" x 16" Oil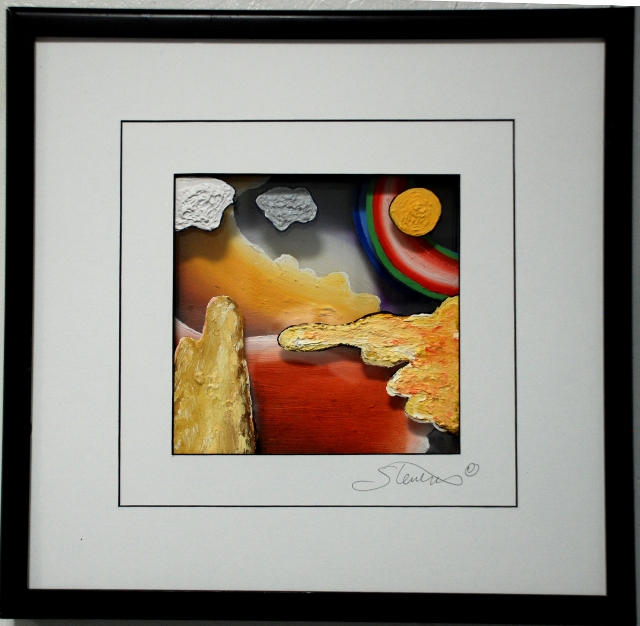 Stevens Jay Carter, Santa Fe, 16" x 16" 3D Mixed Media on Plexi

The above images are a sample of the Works of Art featured at American Painting Fine Art. Many larger works by the artists are also available. We invite your inquiries.

More Paintings by
Gallery Artists


David Baise, Untitled (Purple Background), 22"x28" Acrylic on Canvas
Michele Martin Taylor, Spring with Happy Dogs, 24" x 18" Oil
Michael Francis, View From Key Bridge, 32x52 oil on canvas
Andrei Kushnir, On the Chesapeake Bay, 11" x 14" Oil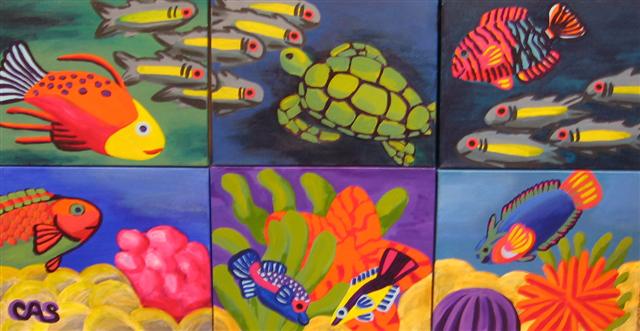 Carol Spils, Tropical Fish Fantasy, 22" x 42" Acrylic
Michele Martin Taylor, In the Little Garden, 6" x 8" Watercolor
The above are a few of the current works in the exhibition of paintings in the gallery. All works are original one-of-a-kind compositions.
Exceptional original art will enhance your life every day and provide years of enjoyment to you and your family. It provides enduring value, and requires no maintenance. 100 years from now, these works will still be understood and appreciated.
AMERICAN PAINTING FINE ART is located in the beautiful Palisades neighborhood on MacArthur Blvd., NW, in the Nation's Capitol. Many great restaurants and other fine shops nearby. Plentiful street parking.



POTOMAC RIVER SCHOOL

American Painting Fine Art is the exclusive agent for Potomac River School paintings.

We are pleased to announce that our new book, Potomac River School, Lyrical Modern American Landscape Paintings, is now available at American Painting Fine Art, as well as through Blurb, Amazon.com, BarnesandNoble.com., and museum shops in the Washington, DC area.

This 88 page catalogue of our comprehensive exhibit at the Sandy Spring Museum, Sandy Spring, MD, contains an essay about the Potomac River School artists by Michele Martin Taylor, curator pro tem, and over 170 illustrations of paintings by the artists.
For a Preview of the Book on Blurb's website, click below:
.
v
Selecting Fine Art for your personal or business space is a complicated and subtle process. We combine years of special knowledge, not only about art, but about the kinds of art that are most likely to stay the distance. We sell art that not only has sound qualitative values, but that enriches life day in and day out, the kind of art that, like fine antiques and architecture, only grows more deeply appreciated over time.


We, as practicing artists, have many years of study and understanding of the qualities of timeless painting, and you can be confident in our taste and expertise.


The works shown here are just a few samples of available art. We will also accept commissions.
We always have an excellent and ever-changing display by artists Andrei Kushnir, Michele Martin Taylor, Barbara Nuss, Michael Francis, Carol Spils, David Baise, Stevens Jay Carter, the estate of Ross Merrill, Bill Schmidt, Sara Linda Poly, Jean Schwartz and Barry Lindley.
For a helpful and interesting website that can assist you in thinking through home design issues, we recommend: