Where Collecting is a Fine Art
SMALL TREASURES

Featuring

Members of the

Washington Society of Landscape Painters

Gallery Artists & Guest Artists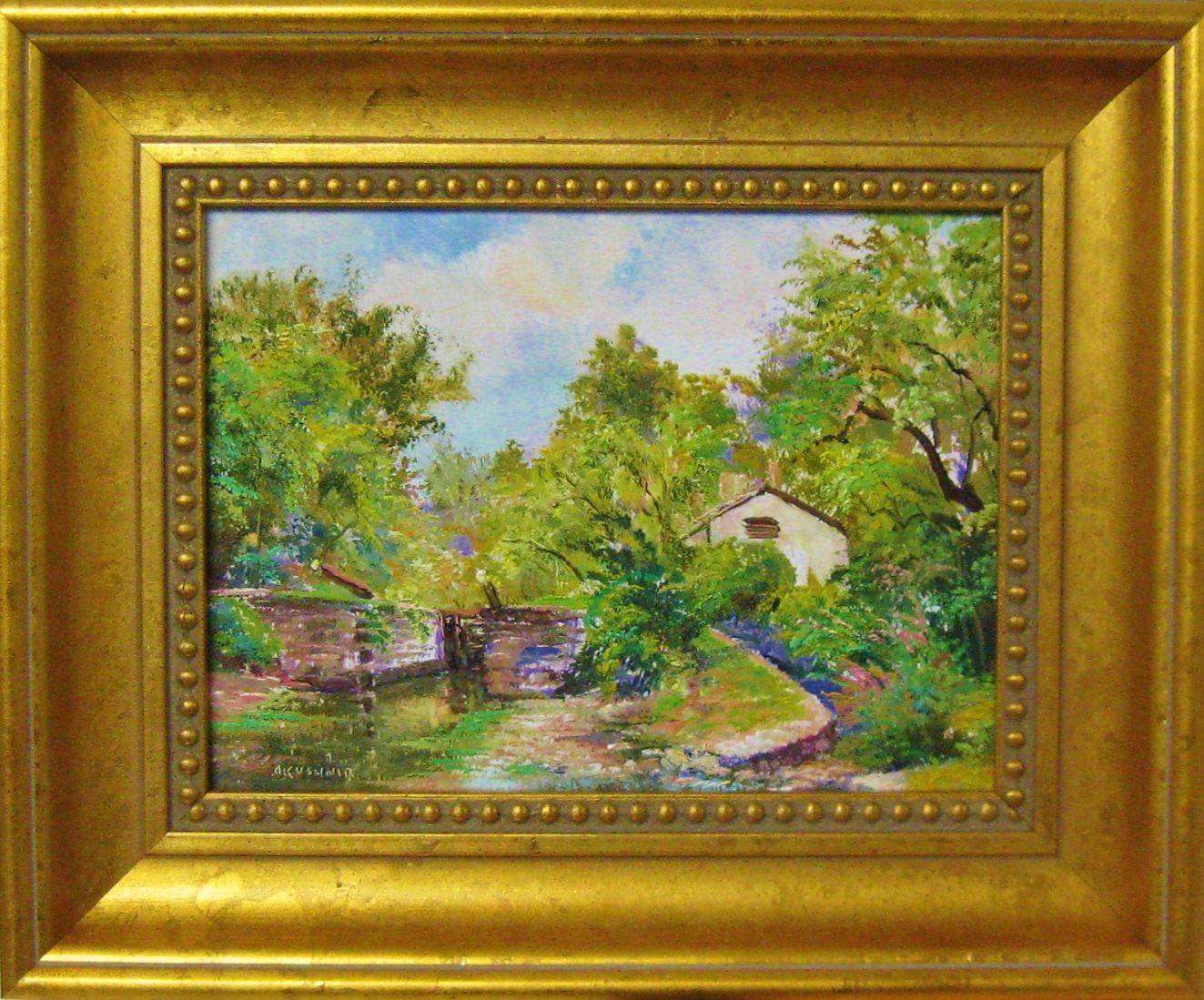 Andrei Kushnir, Swains Lock, 6" x 8" Oil SOLD
Preview of the Exhibition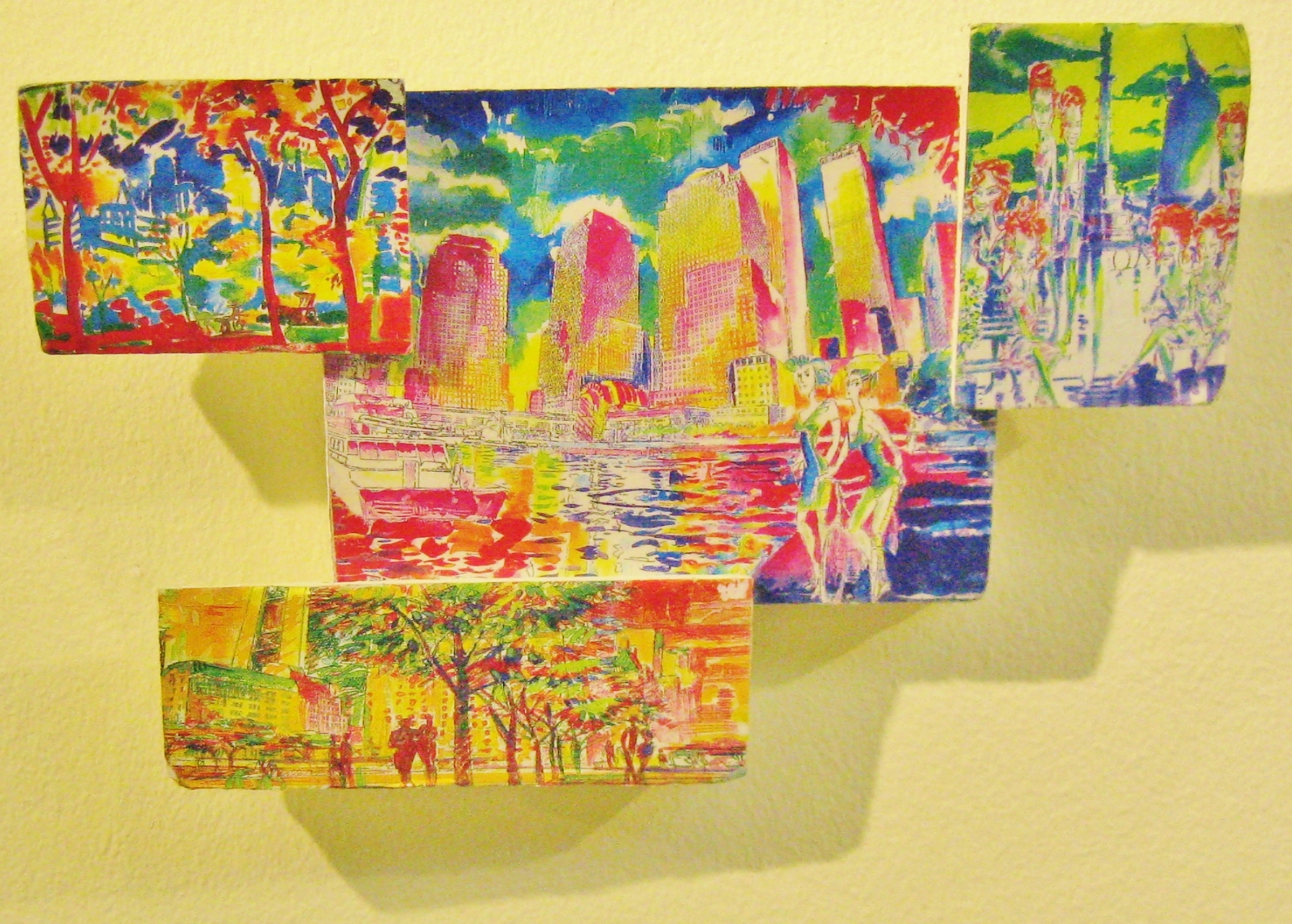 David Baise, Manhatan Serenade, 12" x 16" Mixed Media
David Baise, Manhattan Serenade, 7 1/2" x 11" Mixed Media
David Baise, New York Confidential, 11" x 14" Mixed Media
David Baise, New York Confidential, 15" x 15" Mixed Media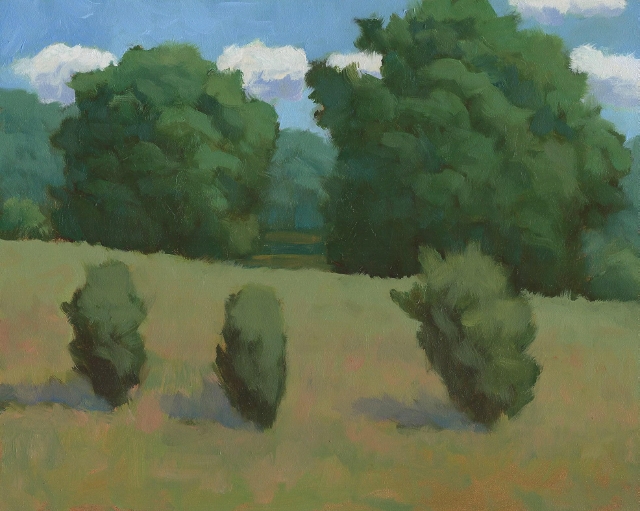 Ray Burns, Tree Arrangement No. 1, 8x10 Oil
Ray Burns, Tree Arrangement No. 1, 8" x 10" Oil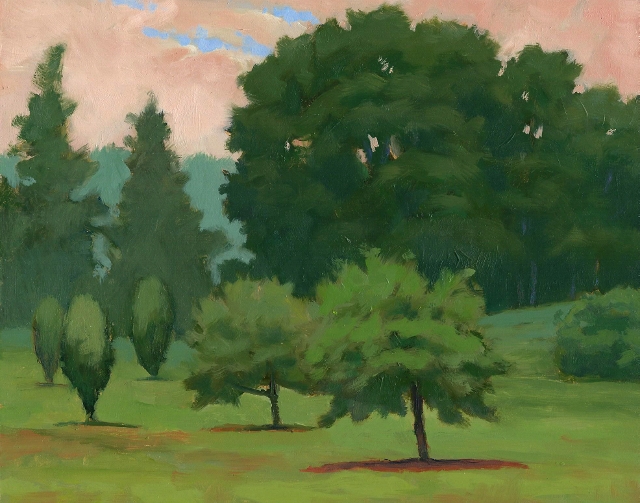 Ray Burns, Tree Arrangement No. 2, 8" x 10" Oil
Ray Burns, Tree Arrangement No. 2, 8" x 10" Oil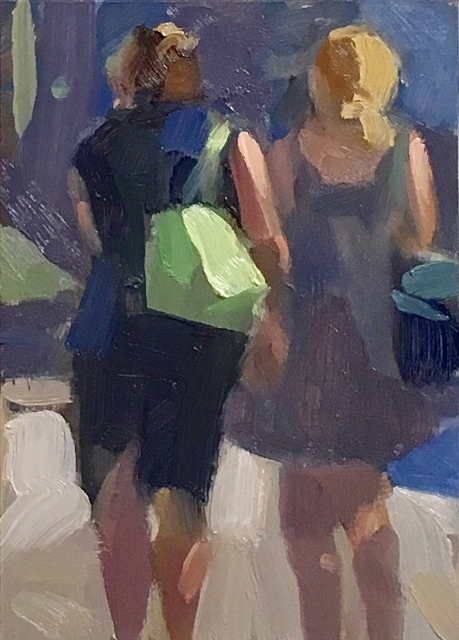 Bernard Dellario, Green Bag, 8" x 6" Oil
Bernard Dellario, Green Bag, 8" x 6" Oil SOLD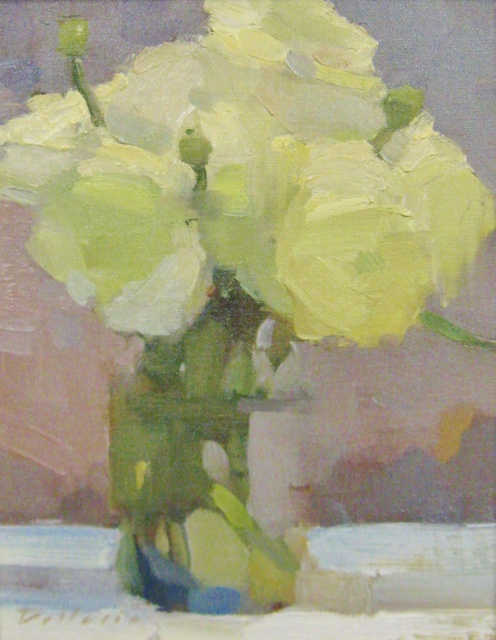 Bernard Dellario, White Arrangement, 10" x 8" Oil
Bernard Dellario, White Arrangement, 10" x 8" Oil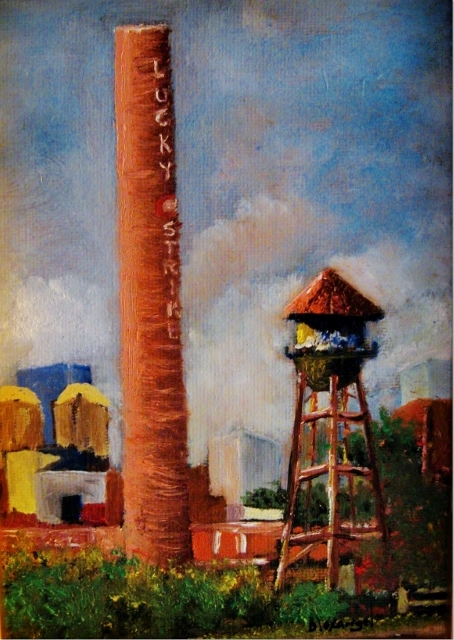 Alexangel Esteves, Lucky Strike, 7" x 5" Oil
Alexangel Estevez, Lucky Strike, 7" x 5" Oil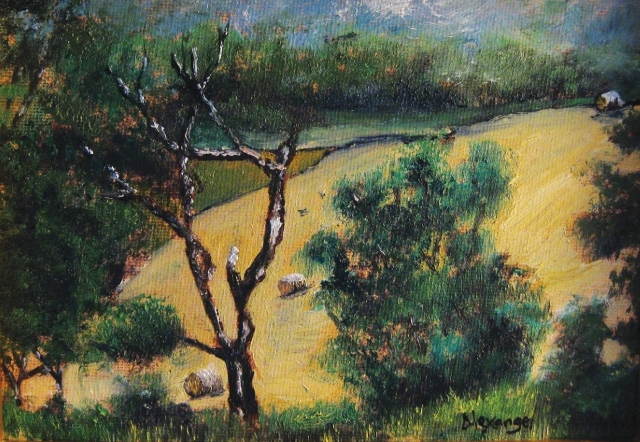 Alexangel Estevez, Hayfield, 5" x 7" Oil
Alexangel Estevez, Hayfield, 5" x 7" Oil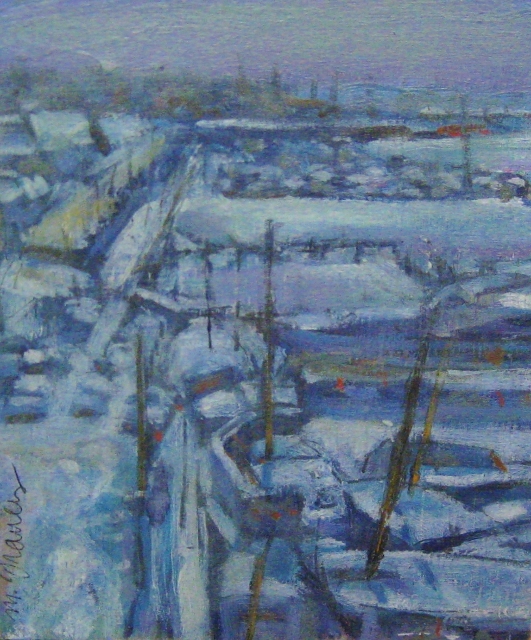 Michael Francis, Maine Avenue, 6x5 op
Michael Francis, Maine Avenue, 6" x 5" Oil on Panel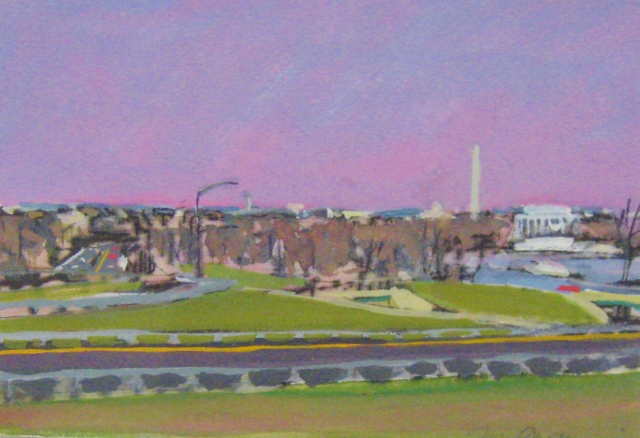 Michele Francis, Federal City, 5x7 watercolor, gouache and drypoint
Michael Francis, Federal City 5" x 7" W/C, Gouache & Drypoint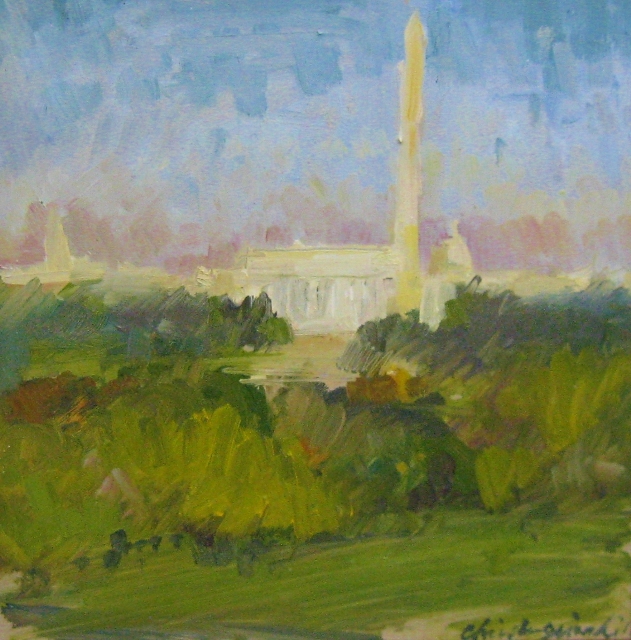 Christina Girardi, DC Skyline from Iwo Jima Memorial, 8" x 8" Oil
Christina Girardi, DC Skyline from Iwo Jima Memorial, 8" x 8" Oil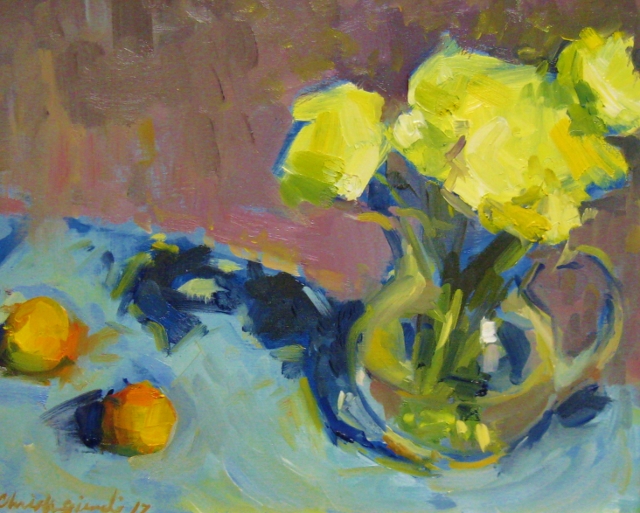 Christina Girardi, Still Life with Clementines, 8" x 10" Oil
Christina Girardi, Still Life with Clementines, 8" x 10" Oil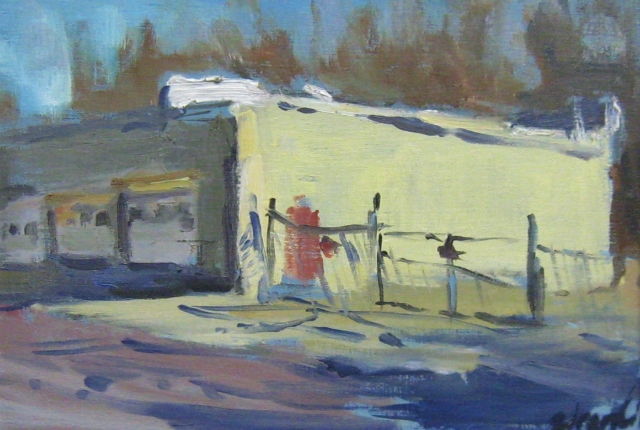 Christina Girardi, Happ Garage, Doylestown, PA, 5" x 7" Oil
Christina Girardi, Happ Garage, Doylestown, PA, 5" x 7" Oil
Nataliya Gurshman, End of the Day, 6" x 6" Oil
Nataliya Gurshman, End of the Day, 6" x 6" Oil SOLD
Nataliya Gurshman, Frost, 6" x 6" Oil
Nataliya Gurshman, Frost, 6" x 6" Oil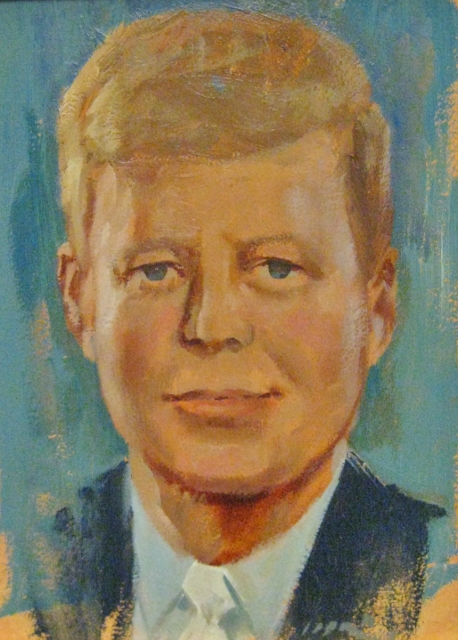 Mark Ingraham, President Kennedy, 12" x 9" Oil
Mark Ingraham, President Kennedy, 12" x 9" Oil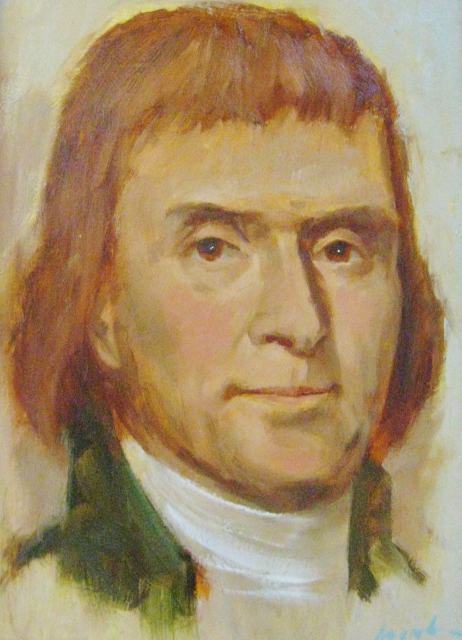 Mark Ingraham, President Jefferson, 12" x 9" Oil
Mark Ingraham, President Jefferson, 12" x 9" Oil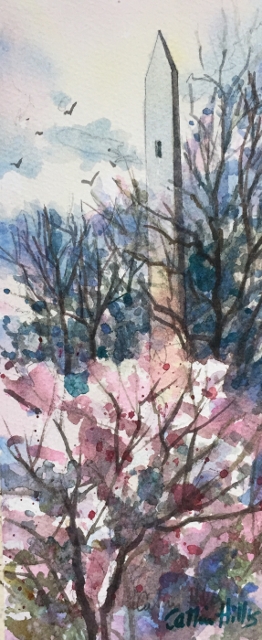 Catherine Hillis, Washington Monument in Spring, 9" x 3 1/2" Watercolor
Catherine Hillis, Washington Monument in Spring, 9" x 3 1/2" Watercolor
Catherine Hillis, Capitol Spring, 8x10 Watercolor
Catherine Hillis, Capitol Spring, 8" x 10" Watercolor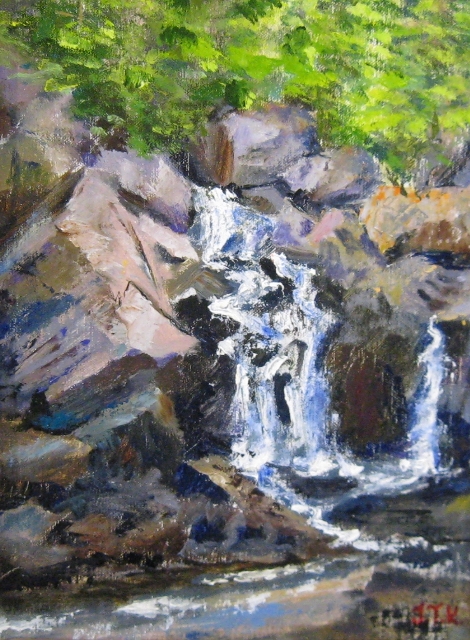 Joseph Kenney, Stubblefield Falls, 12" x 9" Oil
Joseph Kenney, Stubblefield Falls, 12" x 9" Oil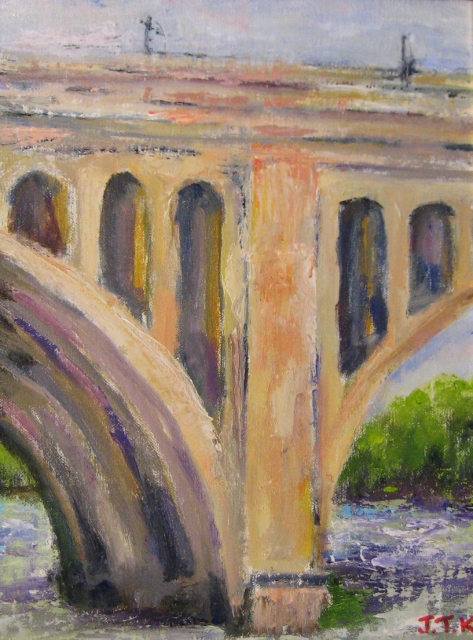 Joseph Kenney, Key Bridge, Georgetown, 12" x 9" Oil
Joseph Kenney, Key Bridge, Georgetown, 12" x 9" Oil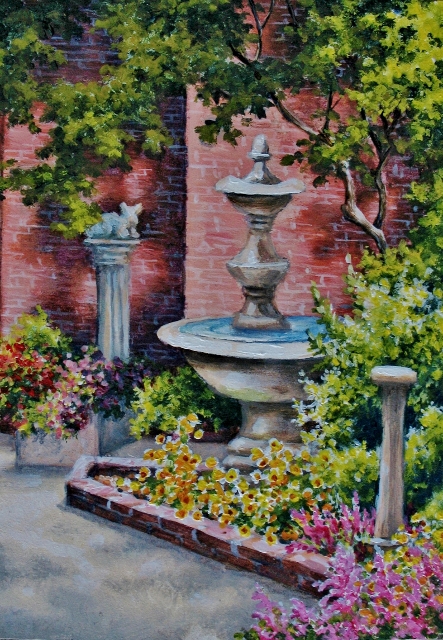 Mary Kokoski, Garden Nook, 5" x 7" Acrylic
Mary Kokoski, Garden Nook, 7" x 5" Acrylic SOLD
Andrei Kushnir, Warm Breezes, 4" x 5 3/4" Oil
Andrei Kushnir, Warm Breezes, 4" x 5 3/4" Oil
Andrei Kushnir, Dupont circle, 4" x 5" Oil
Andrei Kushnir, Dupont Circle, 4" x 5" Oil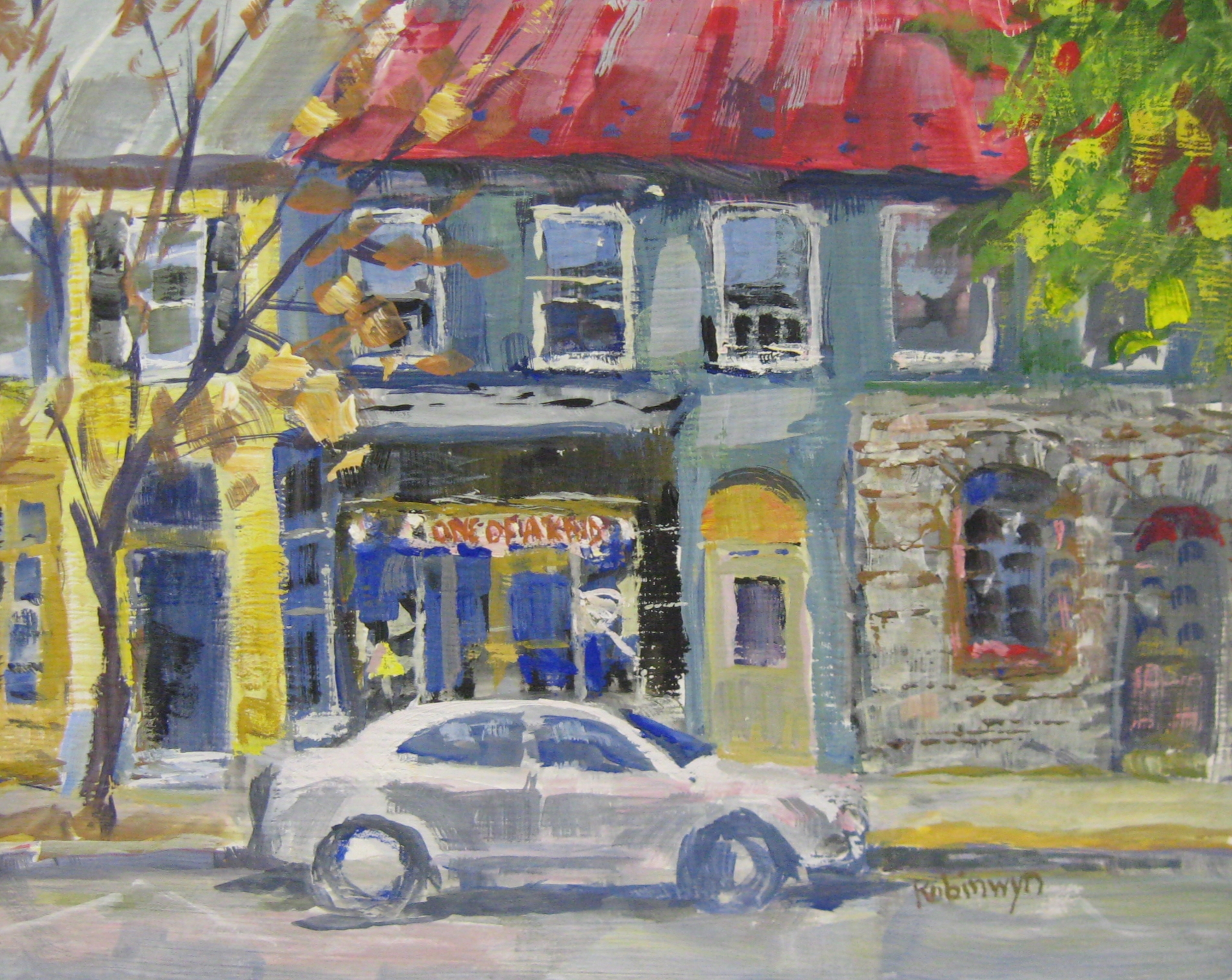 Robinwyn Lewis, One of a Kind, 9" x 11" Gouache
Robinwyn Lewis, One of a Kind, 9" x 11" Gouache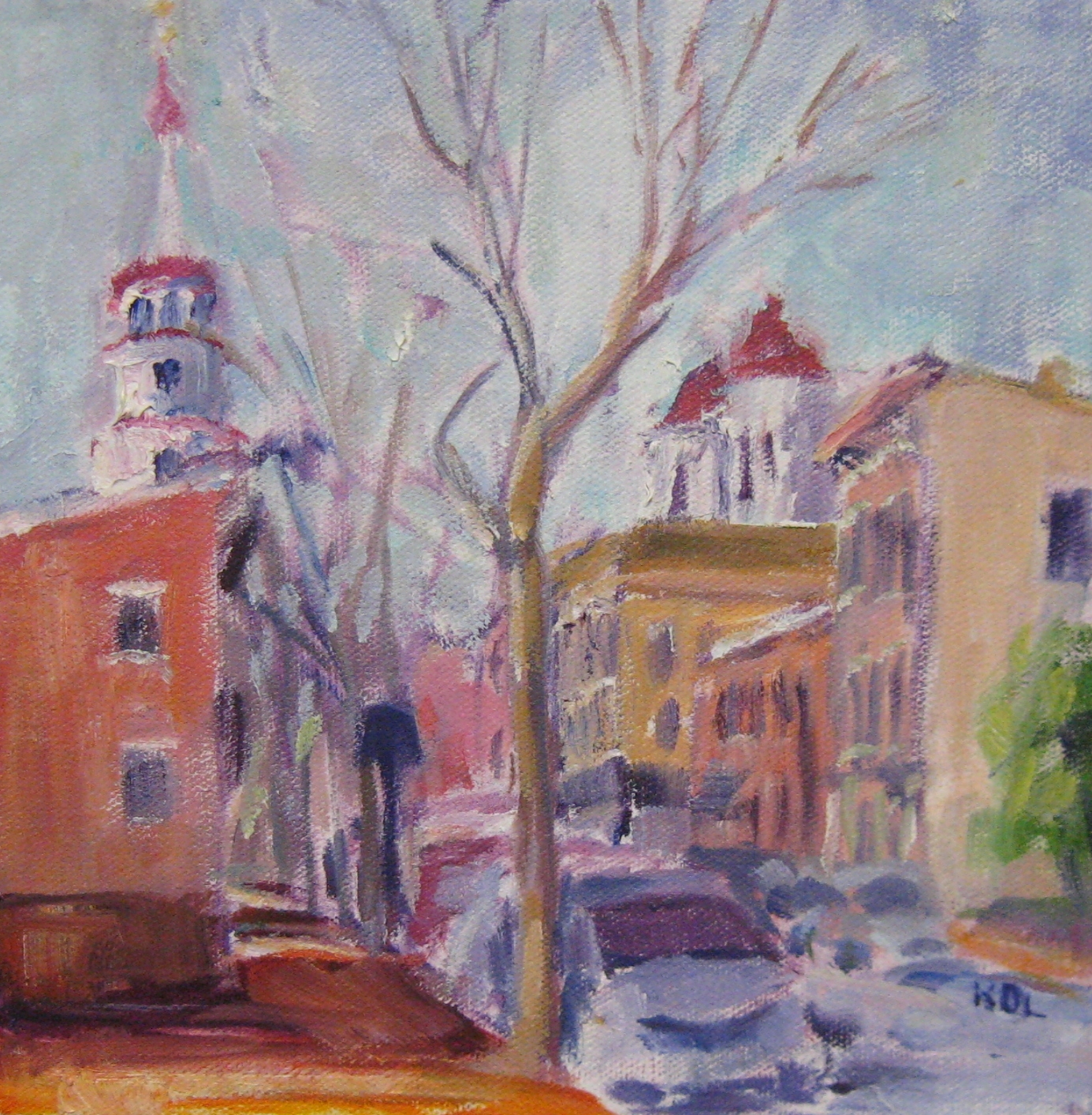 Robinwyn Lewis, Frederick Spires, 8"x8" Oil
Robinwyn Lewis, Frederick Spires, 8" x 8" Oil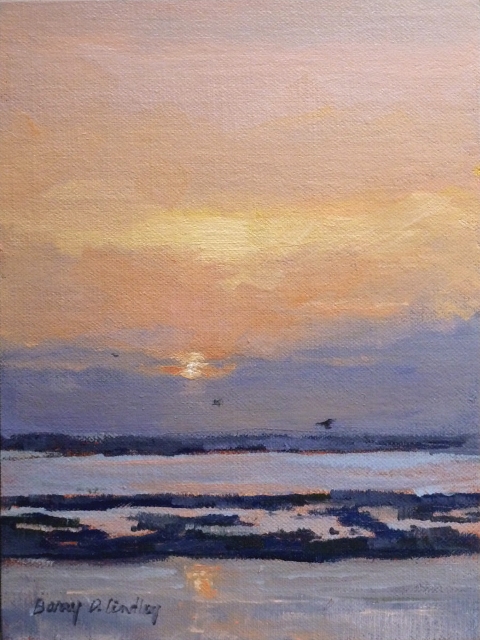 Barry Lindley, Chincoteague Sunset, 8" x 6" Oil
Barry Lindley, Chincoteague Sunset, 8" x 6" Oil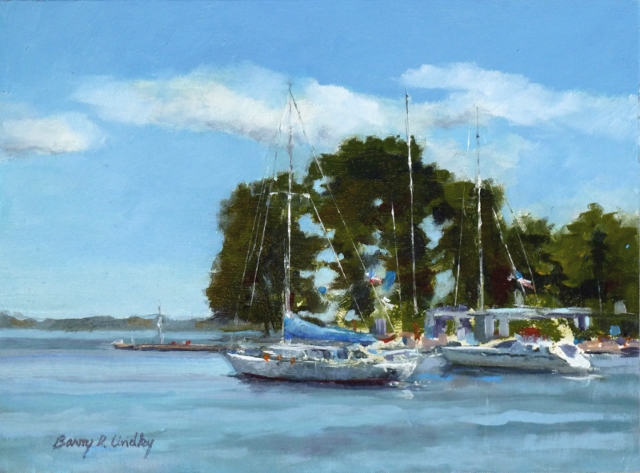 Barry Lindley, St. Michaels Marina, 9" x 12" Oil
Barry Lindley, St. Michaels Marina, 9" x 12" Oil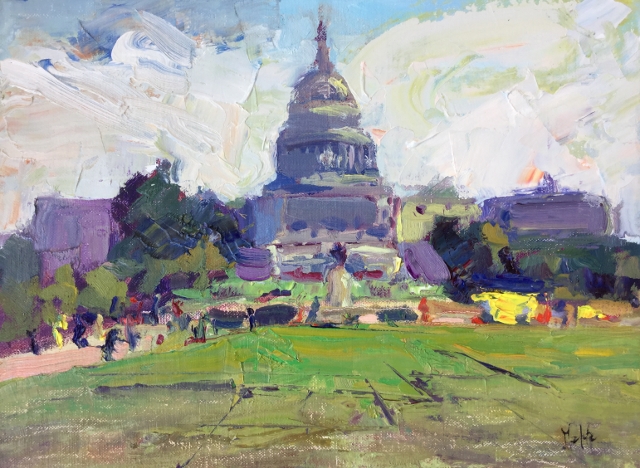 Lynn Mehta, Tour Day at the Capitol, 9" x 12" Oil
Lynn Mehta, Tour Day at the Capitol, 9" x 12" Oil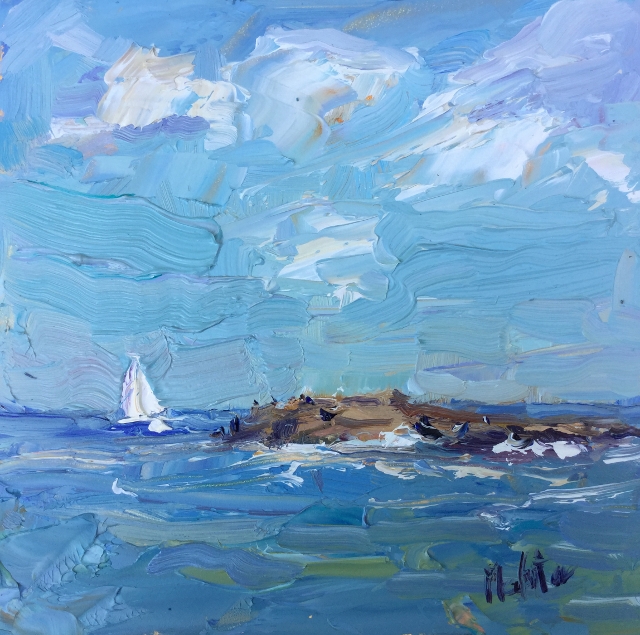 Lynn Mehta, Sailing Past the Rocks at High Tide, 6" x 6" Oil
Lynn Mehta, Sailing Past the Rocks at High Tide, 9" x 12" Oil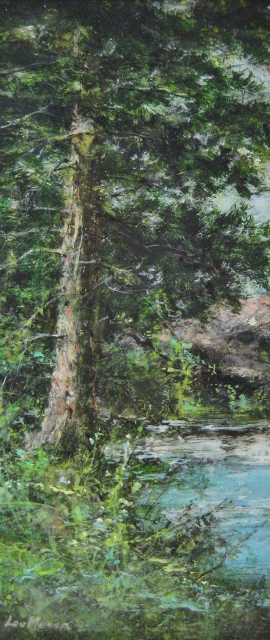 Lou Messa, Lakeside, 10" x 5 Acrylic
Lou Messa, Lakeside, 10" x 5" Acrylic SOLD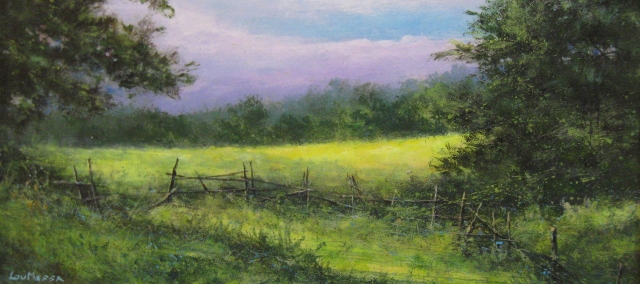 Lou Messa, Meadow, 5" x 12" Acrylic
Lou Messa, Meadow, 5" x 12" Acrylic SOLD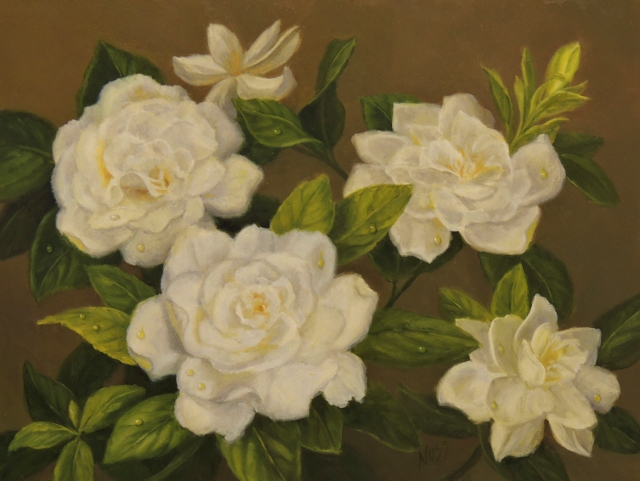 Barbara Nuss, Gardenias, 9" x 12" Oil
Barbara Nuss, Gardenias, 9" x 12" Oil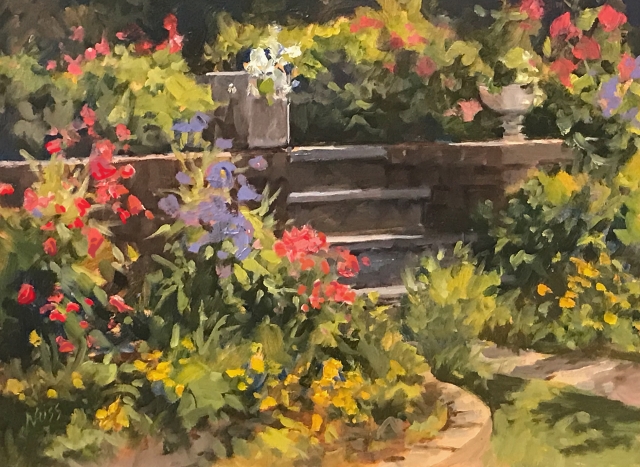 Barbara Nuss, Brenda's Garden, 6" x 8" Oil
Barbara Nuss, Brenda's Garden, 6" x 8" Oil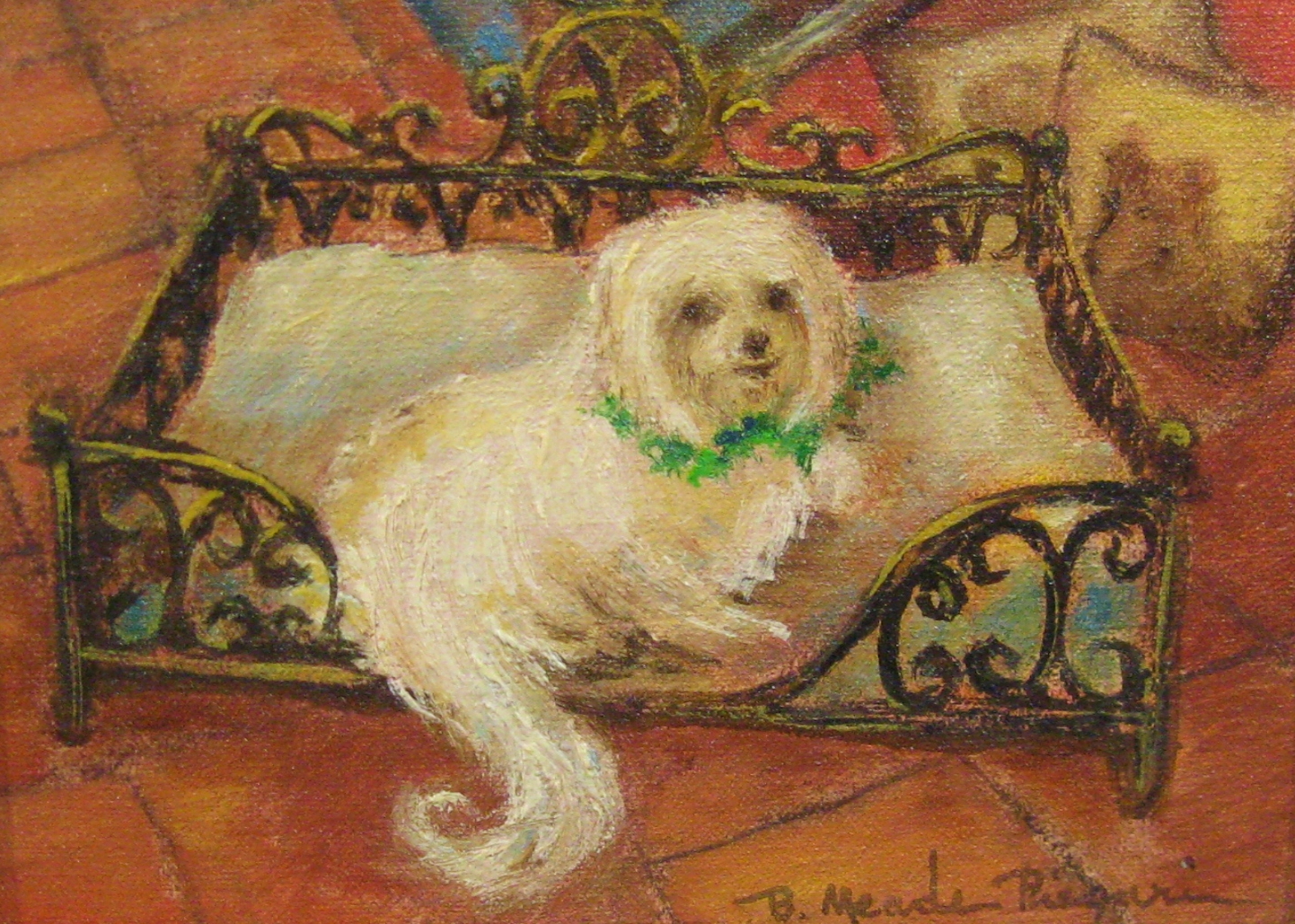 Barbara Piegari, Pampered Pooch, 5" x 7" Oil
Barbara Piegari, Pampered Pooch, 5" x 7" Oil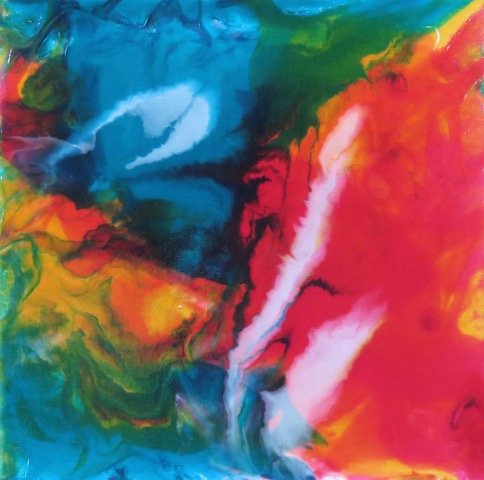 Grace Peterson, Flowing Color No. 14, 10" x 10" Watermedia
Grace Peterson, Flowing Color No. 14, 10" x 10" Watermedia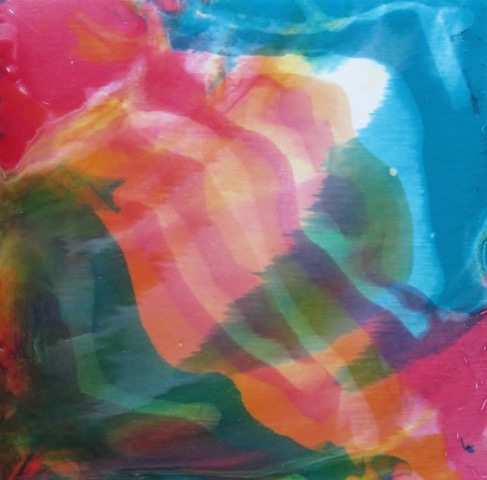 Grace Peterson, Flowing Color No. 13, 10" x 10" Watermedia
Grace Peterson, Flowing Color No. 13, 10" x 10" Watermedia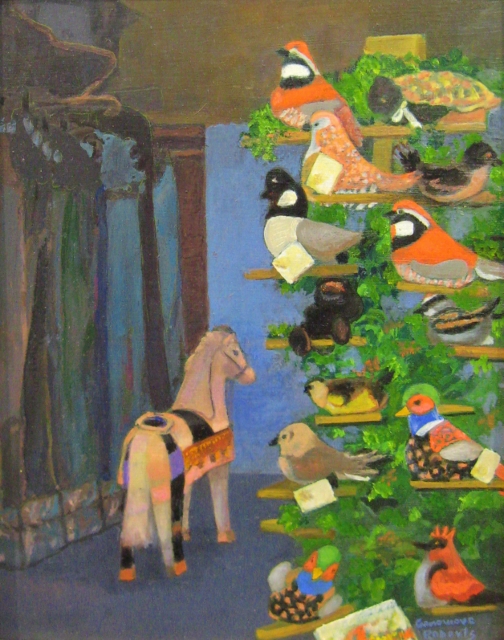 Genevieve Roberts, Curiosity Shop, 10" x 8" Oil
Genevieve Roberts, Curiosity Shop, 10" x 8" Oil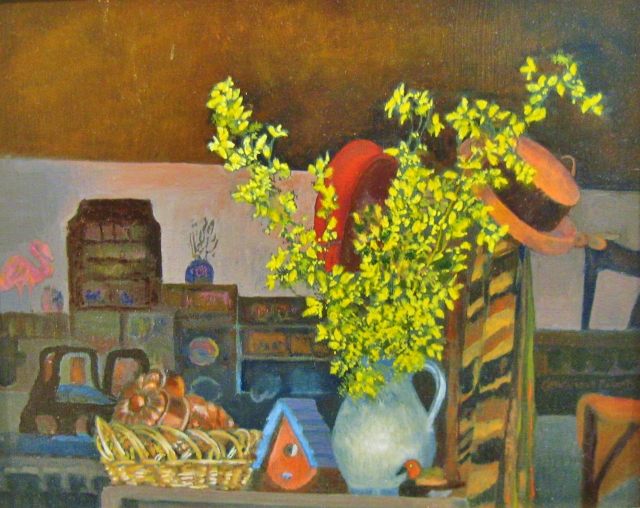 Genevieve Roberts, Collectables, 8" x 10" Oil
Genevieve Roberts, Collectables, 8" x 10" Oil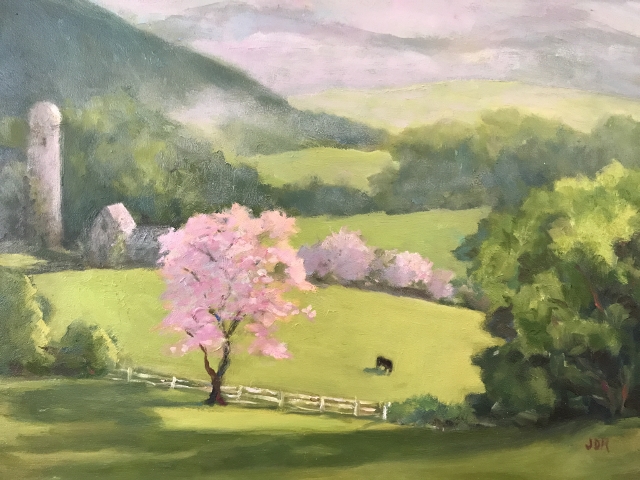 Janice Rosenberg, Spring Fields, 8" x 10" Oil
Janice Rosenberg, Spring Fields, 8" x 10" Oil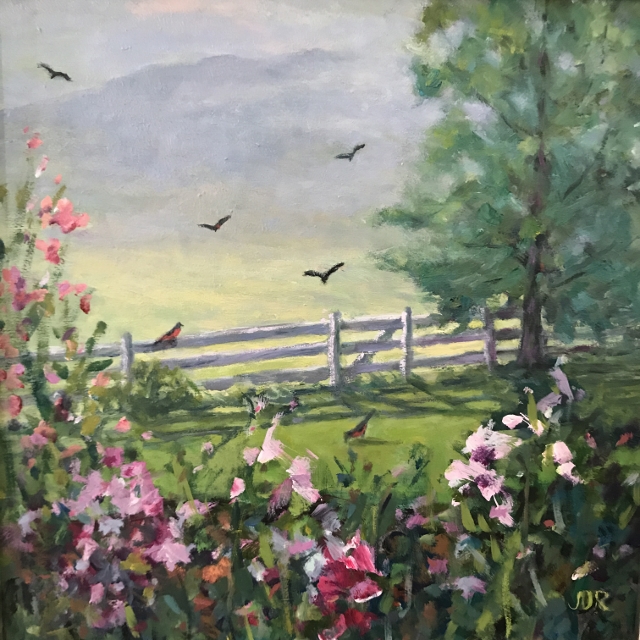 Janice Rosenberg, Dawn Visitors, 10" x 10" Oil
Janice Rosenberg, Dawn Visitors, 10" x 10" Oil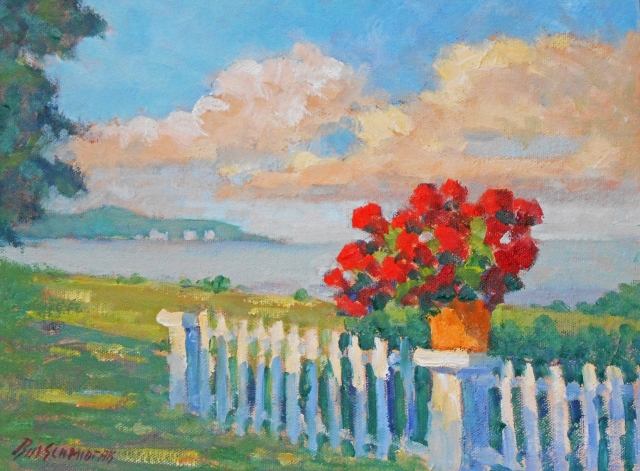 Bill Schmidt, Roses, Casco Bay, Maine, 9" x 12" Oil
Bill Schmidt, Roses, Casco Bay, Maine, 9" x 12" Oil
Bill Schmidt, Smithsonian Castle, 5" x 7" Oil
Bill Schmidt, Smithsonian Castle, 5" x 7" Oil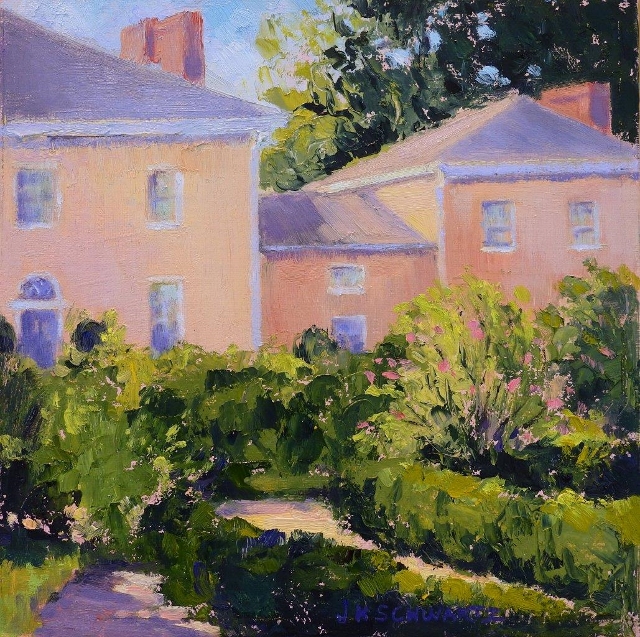 Jean Schwartz, Boxwoods, Tudor Place, 8" x 8" Oil
Jean Schwartz, Boxwoods, Tudor Place, 8" x 8" Oil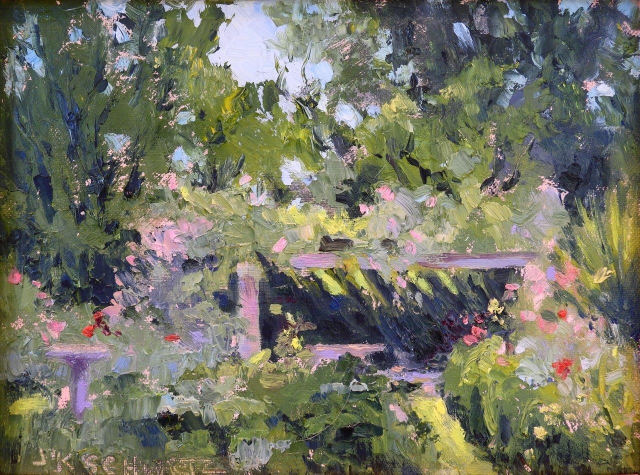 Jean Schwartz, Rose Garden, Tudor Place, 6" x 8" Oil
Jean Schwartz, Rose Garden, Tudor Place, 6" x 8" Oil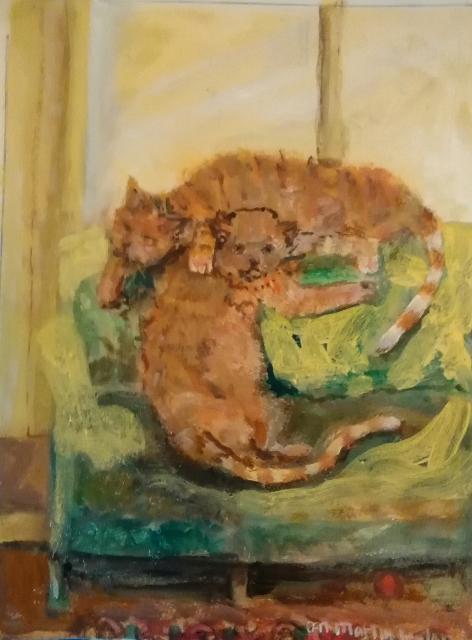 Michele Martin Taylor, Recumbent Cats, 12" x 9" Acrylic
Michele Martin Taylor, Recumbent Cats, 12" x 9" Acrylic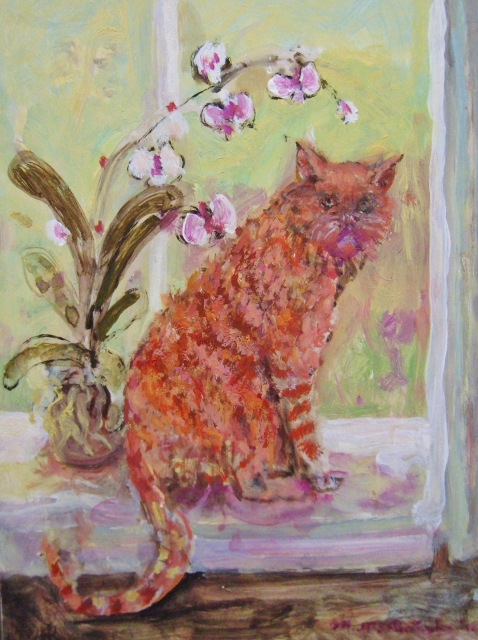 Aldo's Orchids, 12" x 9" Acrylic
Michele Martin Taylor, Aldo's Orchids, 12" x 9" Acrylic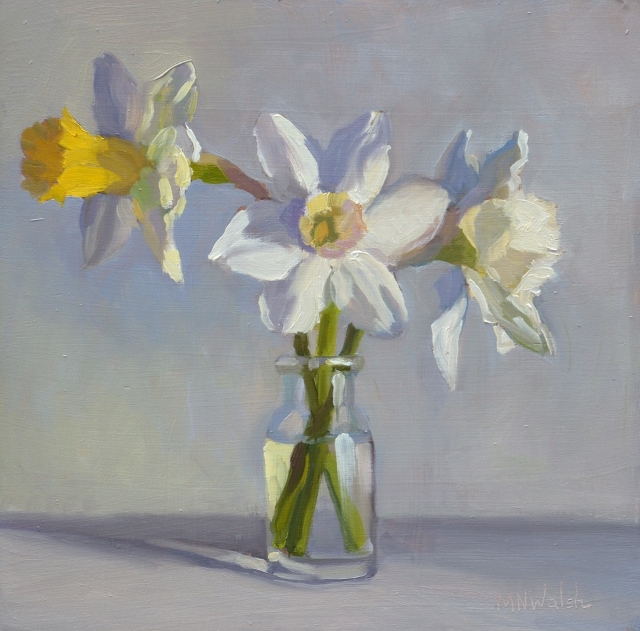 Meg Walsh, Pure, 10" x 10" Oil
Meg Walsh, Pure, 10" x 10" Oil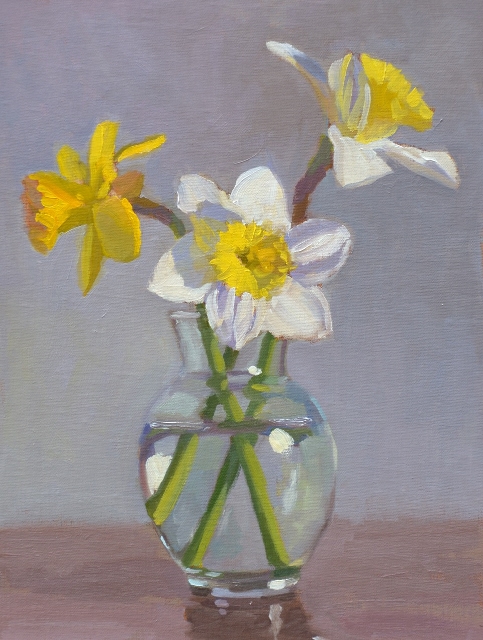 Meg Walsh, Triad, 12" x 9" Oil
Meg Walsh, Triad, 12" x 9" Oil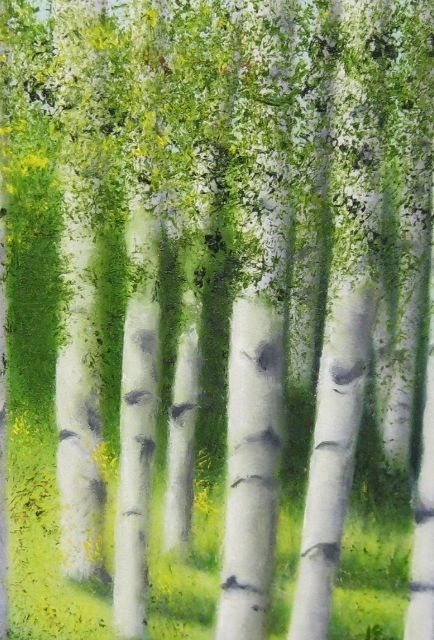 Lilina Williams, Alaska Aspens, 7" x 5" Oil
Lilina Williams, Alaska Aspens, 7" x 5" Oil SOLD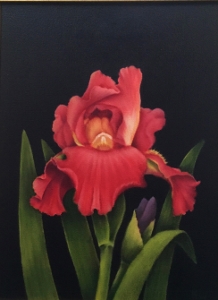 Lilina Williams, Bearded Iris, Red, 12" x 9" Oil
Lilina Williams, Bearded Iris, Red, 12" x 9" Oil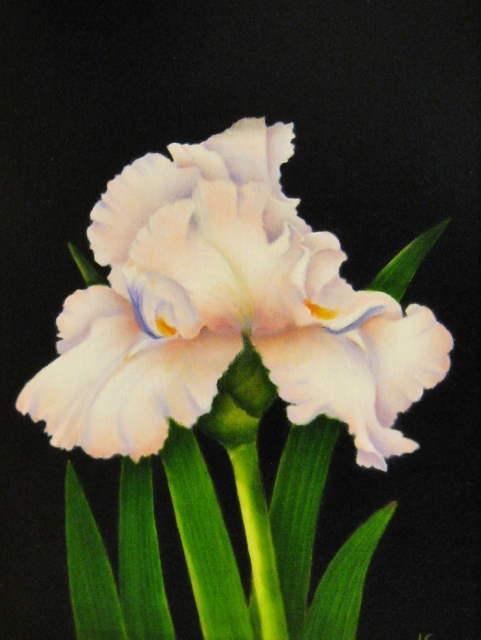 Lilina Williams, Bearded Iris, 12" x 9" Oil
Lilina Williams, Bearded Iris, 12" x 9" Oil SOLD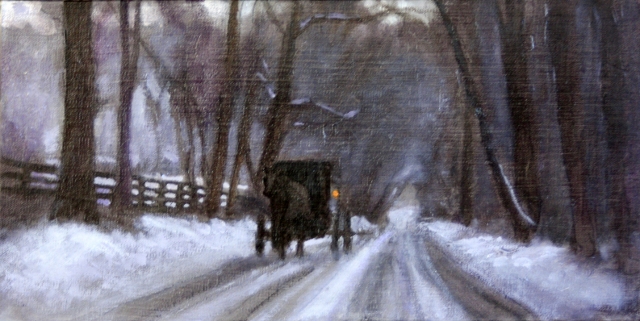 David Zimmerman, Hurrying Home, 6" x 12" Oil
David Zimmerman, Hurrying Home, 6" x 12" Oil SOLD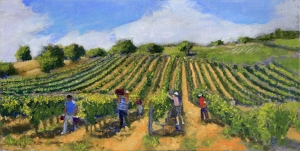 David Zimmerman, Harvesting Enchantment, 6" x 12" Oil
David Zimmerman, Harvesting Enchantment, 6" x 12" Oil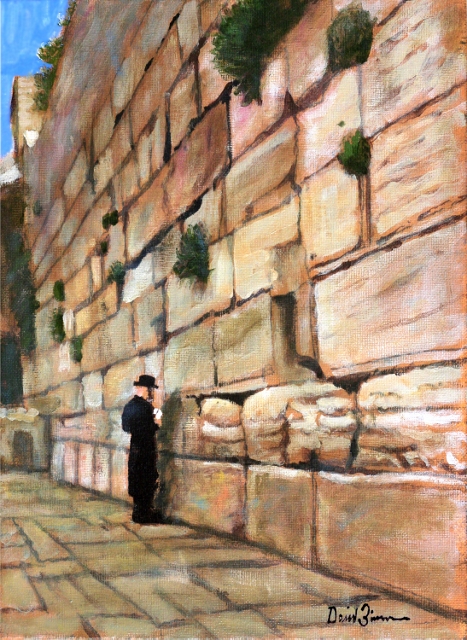 David Zimmerman, I Am Not Alone, 12" x 9" Oil
David Zimmerman, I Am Not Alone, 12" x 9" Oil
The Small Treasures Exhibition and Sale includes many additional works, other than those pictured above.

The gift of an original work of Art will always be appreciated, or, you can start or add to your own collection. There is a wide variety of subjects, all by accredited artists.

If your time is limited, call us, and we will make every effort to meet your schedule. And gift wrapping is free!

Regular Gallery Hours: 11 am to 7 pm, Wednesday thru Saturday.
We have moved!
We have located in the Salt & Pepper Restaurant building,
across the street, at 5125 MacArthur Blvd., NW.
Just go up the steps on the right side of the building, and enter the lobby before restaurant doors.
Take the elevator down to the 1st floor, turn right to Suite 17.
It is always a good idea to call before coming, as we will also be open
by appointment, or by chance.
But you will still be able to find the best selection of fine original art
in Washington, DC!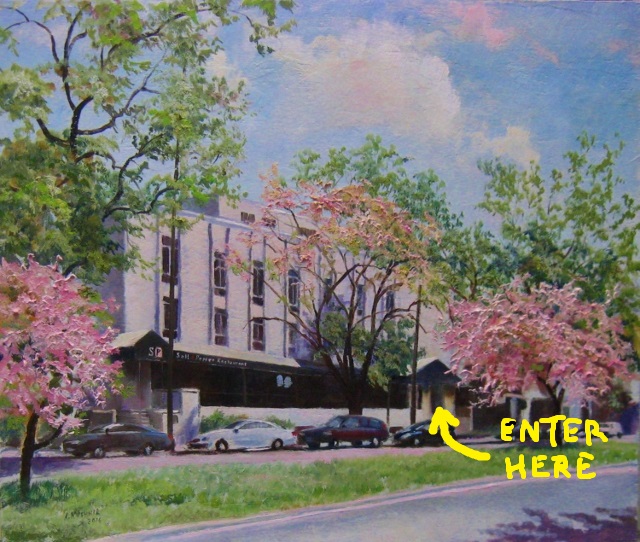 Our New Home--Just Walk Up Steps on Right Side of Building, Enter Lobby and Take Elevator Down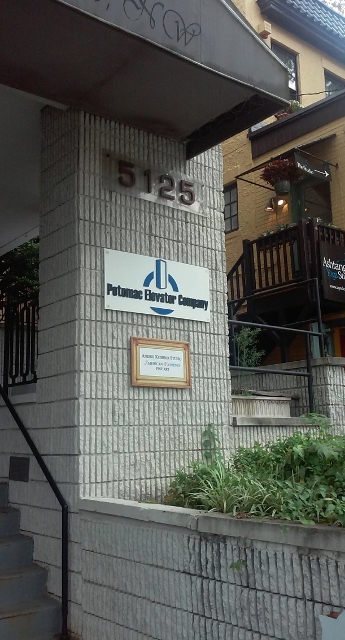 Our New Sign on Building
We are now featured on The Culture Trip as a Local Favorite for 2017! Check them out by clicking here.
We are currently exhibiting these and other
exciting works by our artists: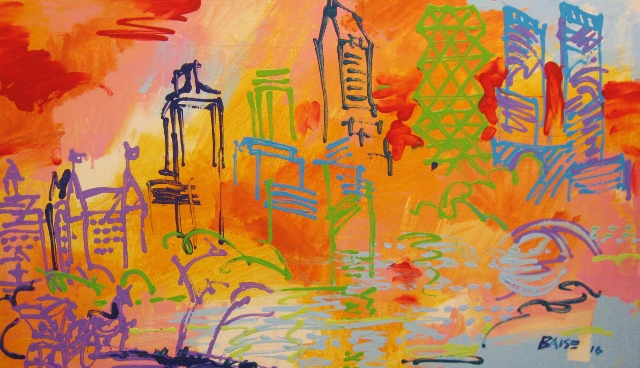 David Baise, View from Central Park, 22" x 38" Acrylic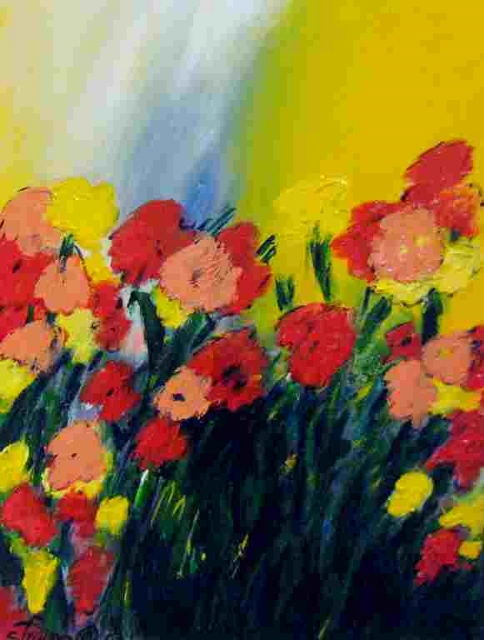 Stevens Jay Carter, Spring, 24" x 18" Acrylic
Michael Francis, Wachapreage Blue-Green, 16"x 25 1/4" Oil,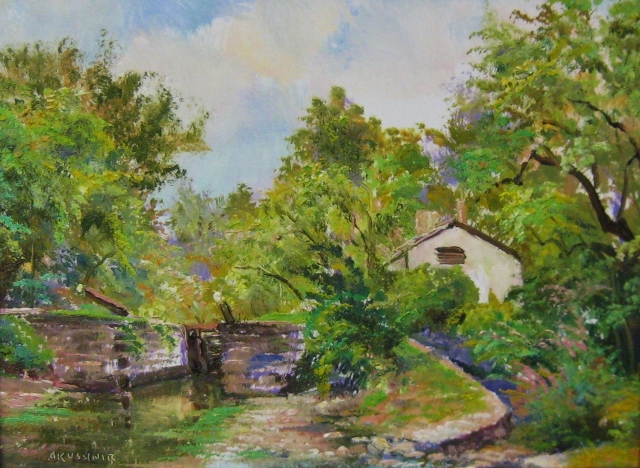 Andrei Kushnir, Swains Lock, 6" x 8" Oil (One of a Pair)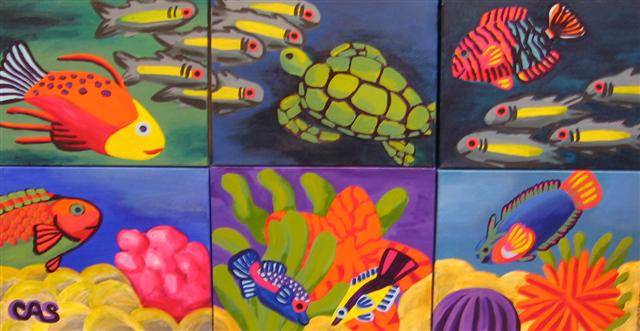 Carol Spils, Tropical Fish Fantasy, 22" x 42" Acrylic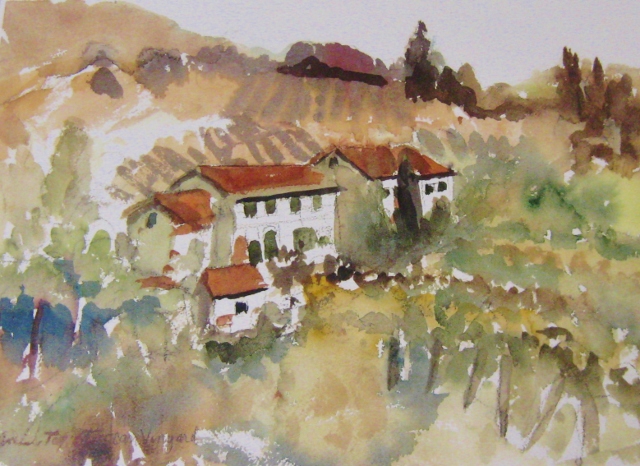 Michele Martin Taylor, Tuscan Vinyard, 10.5"x14.5", Watercolor
American President and Patriot Portraits

by Mark Ingraham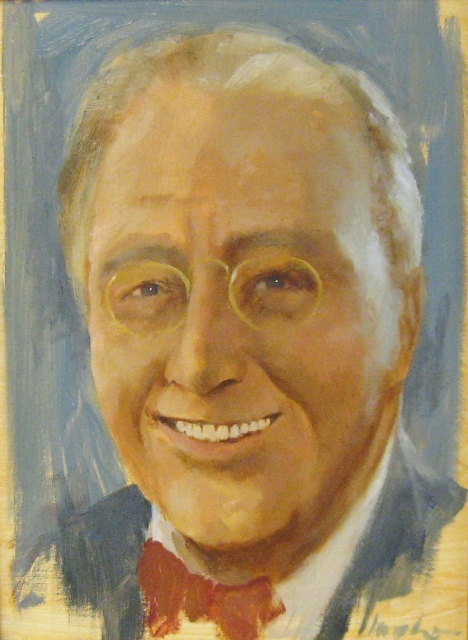 Mark Ingraham, FDR, 12x9 Oil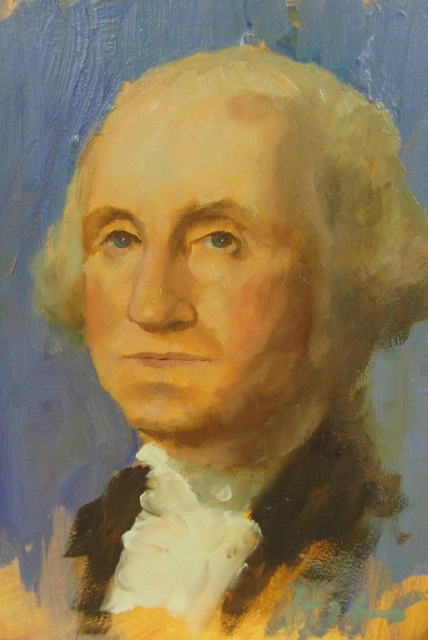 Mark Ingraham, Washington, 12x9, Oil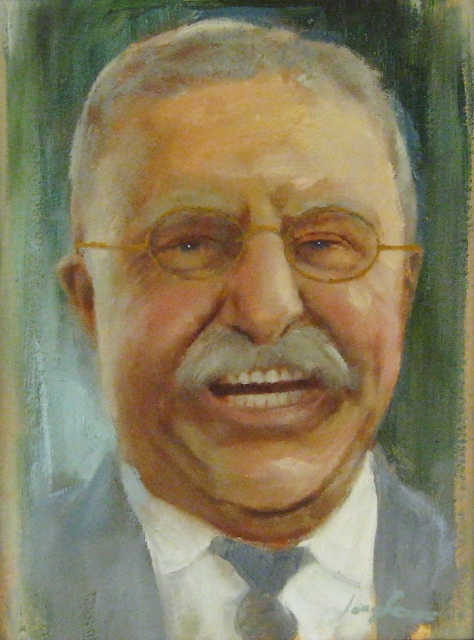 Mark Ingraham, Teddy, 12x9, Oil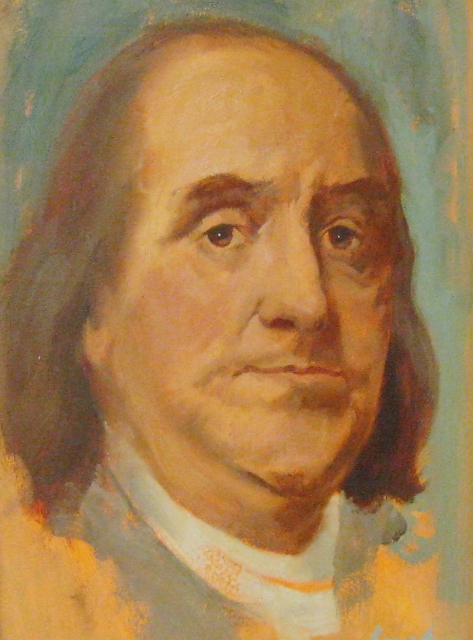 Mark Ingraham, Ben Franklin, 12x9, Oil
Each $450 Framed, Ready for Your Wall
A fine selection of original paintings by accredited, listed artists.

All works are authentic, one of a kind, sure to be appreciated by your family, heirs, friends and art collectors for generations to come. This art will endure, and remain an excellent value. Art is long--life is short!

All paintings are framed and ready to hang. All paintings shown are subject to prior sale.

AMERICAN PAINTING Fine Art

5125 MacArthur Blvd., NW

Suite 17

Washington, DC 20016

202-244-3244

Gallery Hours: Thurs. --Sat., 11 AM to 7 PM,

By Appointment or by Chance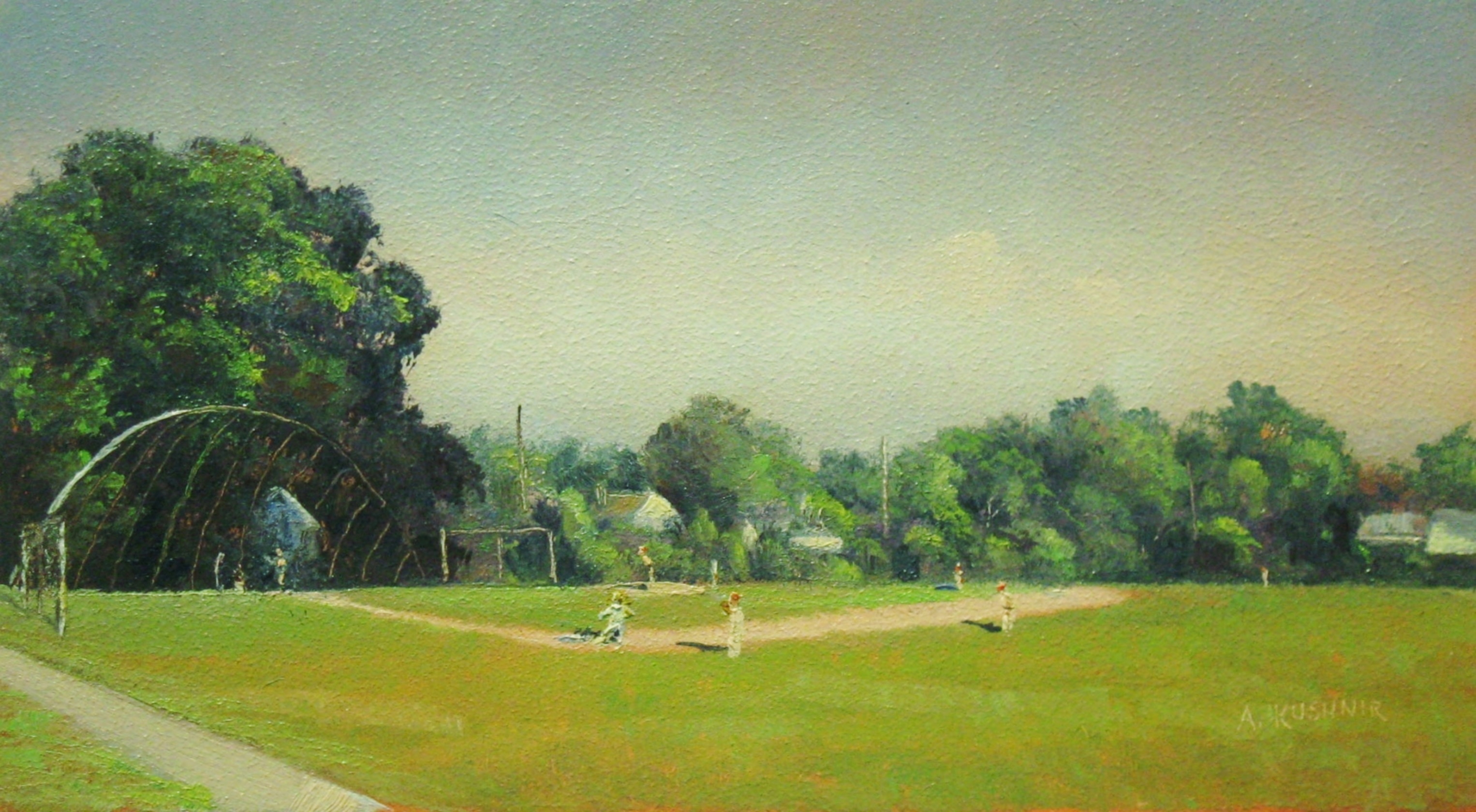 Andrei Kushnir, Washington Palisades Baseball, 6" x 11" Oil on Panel
Andrei Kushnir, Washington Palisades Baseball, 6" x 11" Oil on Panel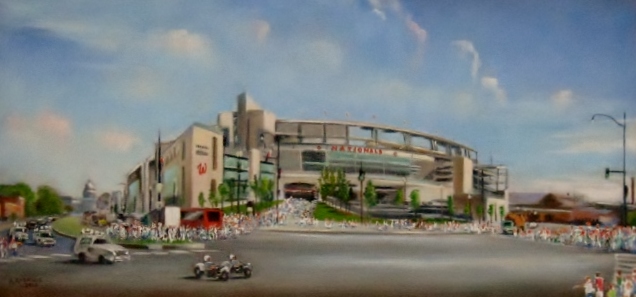 Andrei Kushnir, Washington Nationals Stadium, 12" x 24" Oil on Canvas
Andrei Kushnir, Washington Nationals Stadium
12" x 24" Oil on Canvas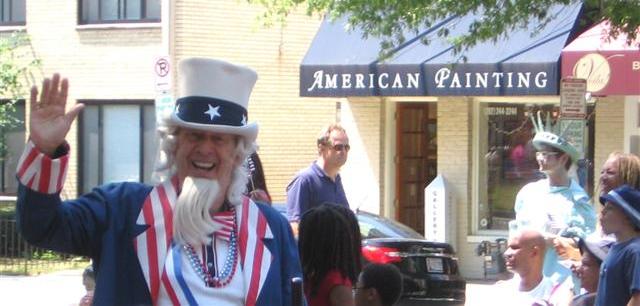 For a 360 degree view of our gallery, click here.
American Painting
Fine Art


classicamericanpainting.com



FEATURING WORKS BY GALLERY ARTISTS:

DAVID BAISE


STEVENS JAY CARTER

MICHAEL FRANCIS

ANDREI KUSHNIR

ROSS MERRILL
CAROL SPILS
MICHELE MARTIN TAYLOR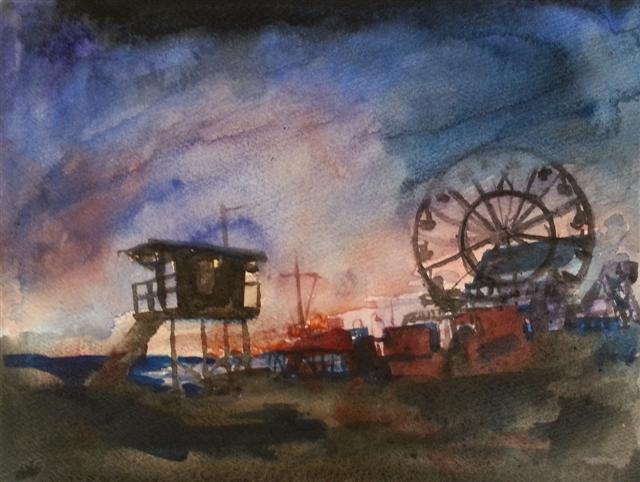 Michele Martin Taylor, Night at Pacific Ocean Park, 9" x 12" Watercolor
Michael Francis, Orange Sky, 3" x 5" monoprint, wc & gouache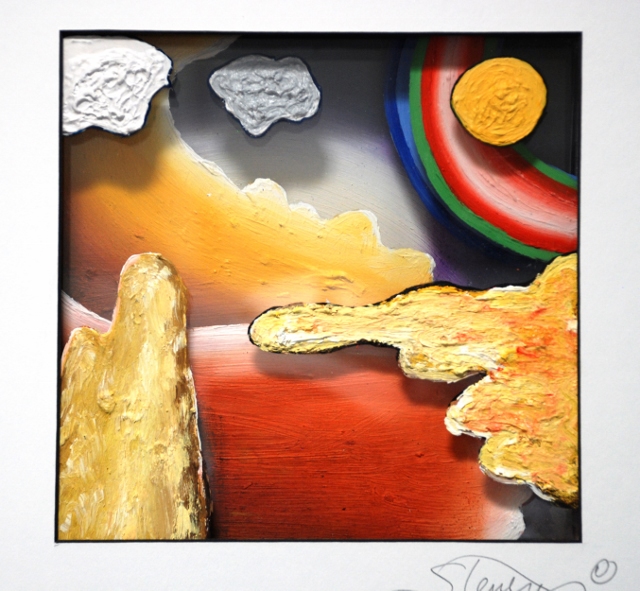 Stevens Jay Carter, Santa Fe, 15" x 15" Mixed Media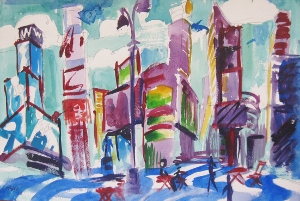 David Baise, Times Square A, 15" x 22" Watercolor
For more images of David Baise paintings, click here.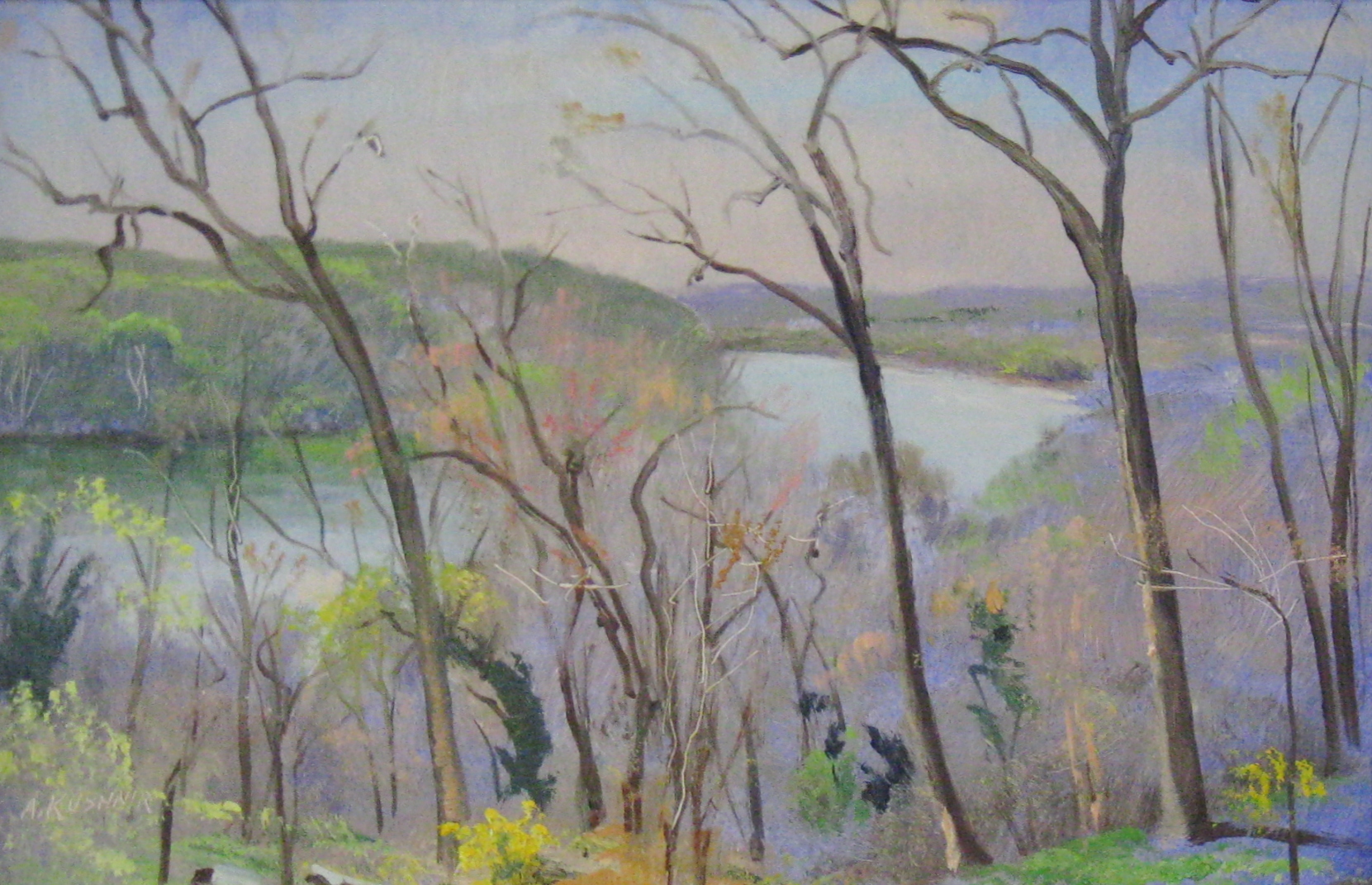 Andrei Kushnir, Potomac Riverbend, Spring, 6" x 9" Oil

The above images are a sample of the Works of Art featured at American Painting Fine Art. Many larger works by the artists are also available. We invite your inquiries.

More Paintings by
Gallery Artists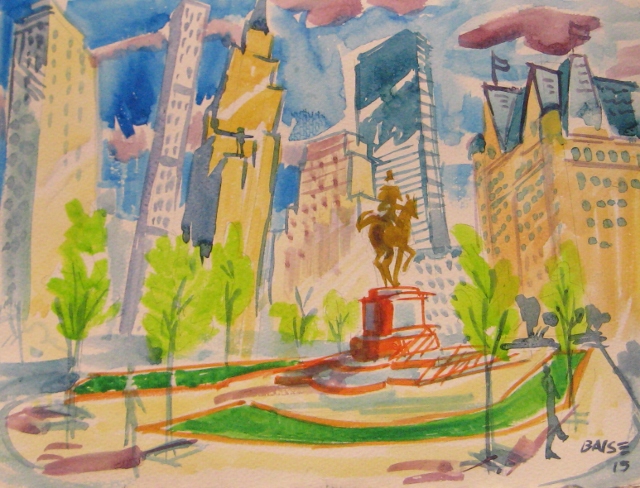 David Baise, Grand Army Plaza and New Sculpture, 11" x 14" Watercolor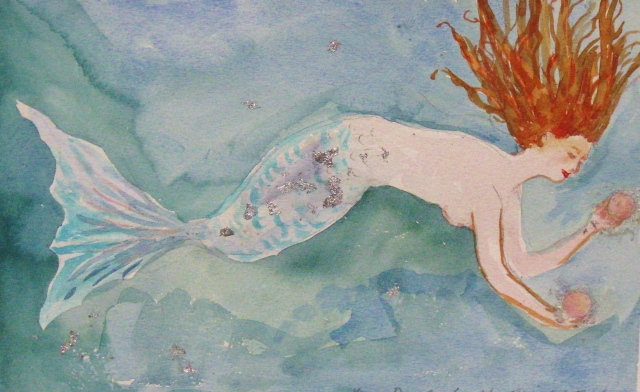 Michele Martin Taylor, Two Pearls, 7" x 10 1/2" Watercolor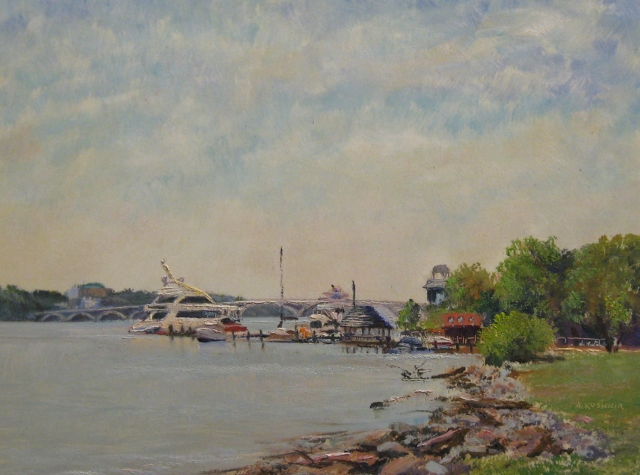 Andrei Kushnir, Alexandria, VA Shoreline, 9x12, Oil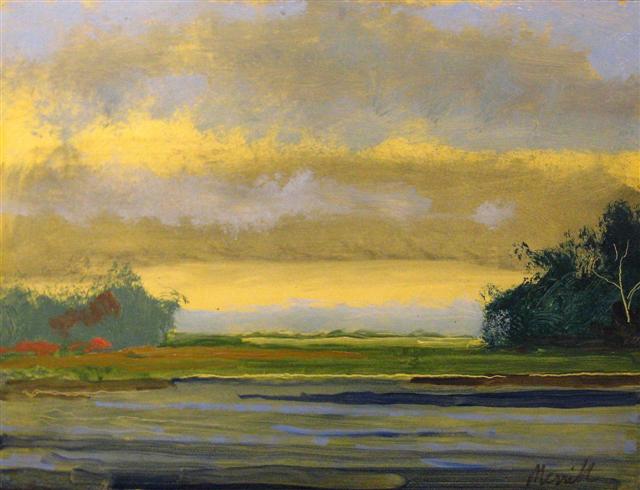 Ross Merrill, Twilight, 12" x 16" Oil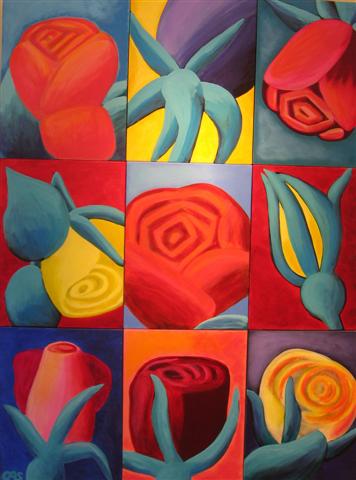 Carol Spils, Big Roses, 72" x 54" Acrylic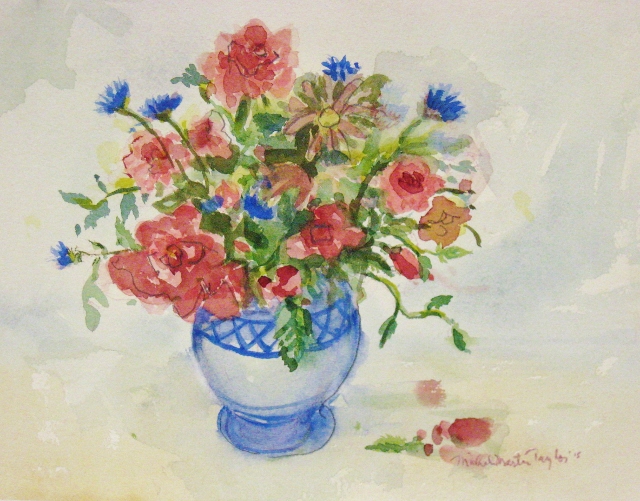 Michele Martin Taylor, Bouquet, 10 1/2" x 14" Watercolor
The above are a few of the current works in the exhibition of paintings in the gallery. All works are original one-of-a-kind compositions.
Exceptional original art will enhance your life every day and provide years of enjoyment to you and your family. It provides enduring value, and requires no maintenance. 100 years from now, these works will still be understood and appreciated.
for further information.
AMERICAN PAINTING FINE ART is located in the beautiful Palisades neighborhood on MacArthur Blvd., NW, in the Nation's Capitol.
Many great restaurants and other fine shops nearby. Plentiful street parking.



>
.
v
Selecting Fine Art for your personal or business space is a complicated and subtle process. We combine years of special knowledge, not only about art, but about the kinds of art that are most likely to stay the distance. We sell art that not only has sound qualitative values, but that enriches life day in and day out, the kind of art that, like fine antiques and architecture, only grows more deeply appreciated over time.


We, as practicing artists, have many years of study and understanding of the qualities of timeless painting, and you can be confident in our taste and expertise.


The works shown here are just a few samples of available art. We will also accept commissions.